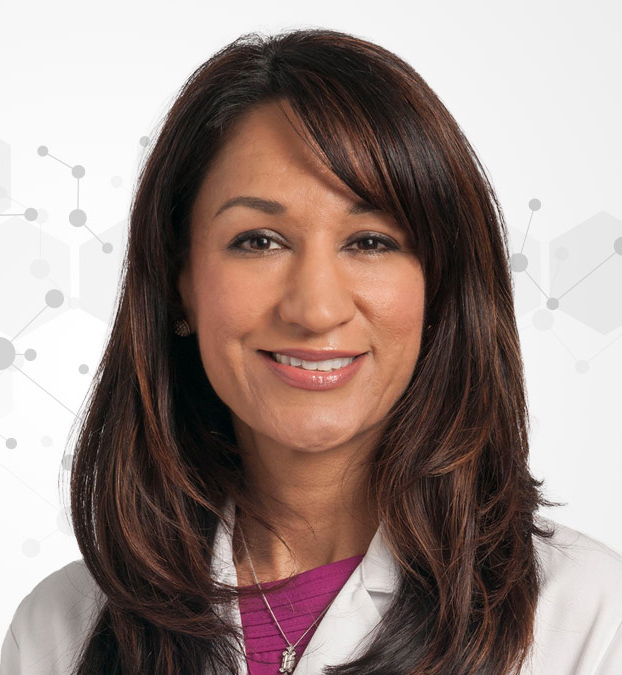 October 6, 2023
Reena Mehra new head of the Division of Pulmonary, Critical Care and Sleep Medicine
We are thrilled to announce that Dr. Reena Mehra will join us in the spring of 2024.
Scroll for more

Back to top
Dr. Reena Mehra will be the new head of the Division of Pulmonary, Critical Care and Sleep Medicine. She will join us in the spring of 2024.
Mehra is currently a professor of medicine of the Cleveland Clinic Lerner College of Medicine of Case Western Reserve University. She holds joint appointments in the Neurologic, Respiratory, Heart and Vascular and Lerner Research Institutes.
She is director of the Cleveland Clinic Sleep Disorders Research program, and internationally recognized for her expertise in sleep disorders and health outcomes, including cardiopulmonary and neurologic disease. Her research focuses on investigation of pathways which modulate the relationship between sleep disordered breathing and abnormal cardiac electrophysiology as well as cardiovascular disease in clinical trials and epidemiological studies.
A graduate of Northeastern Ohio University College of Medicine, she completed her residency at Loyola University, followed by a clinical fellowship in Pulmonary, Critical Care Medicine and Sleep Medicine at the Cleveland Clinic and a research fellowship in Sleep Medicine Neurobiology and Epidemiology at Case Western. She also has a master's degree in clinical epidemiology from Case Western.
She has a passion for team building and mentoring and is a staunch advocate for the advancement of women in medicine.
"I am thrilled to partner with Reena and share her strong vision for the division," said Department Chair Dr. Barbara Jung. "I look forward to the insights and leadership she will bring to the division and department and know that her expertise and compassion will propel the division forward."
Special thanks to Dr. Robb Glenny, who has led the division since 2005.