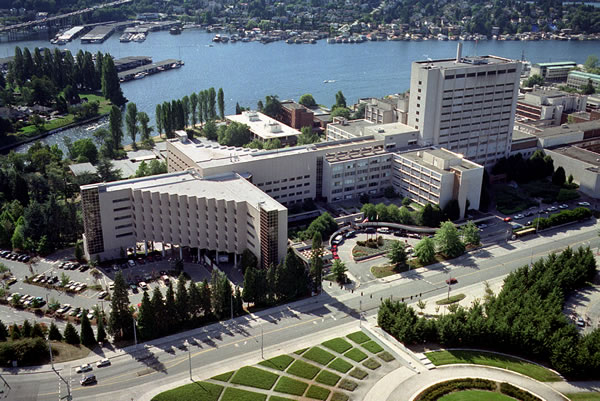 The Department of Medicine is the largest department at the University of Washington, consisting of 11 subspecialty divisions, and over 3,500 clinicians, researchers, educators, trainees and staff members dedicated to our missions of teaching, healing, discovery, and diversity.
Each day, members from our community are striving to advance the practice of medicine through groundbreaking research, clinical innovations, notable education programs and inspired new equity initiatives. 
Many faculty members are recognized locally, regionally, and nationally for their contributions to the field and many others are active in specialty conferences, and leaders in networking organizations and professional communities. 
We are proud to celebrate the breadth of activities of our faculty, staff and trainees and showcase their work through up-to-date news and feature stories. 
Learn more about our dynamic community by browsing our news stories.