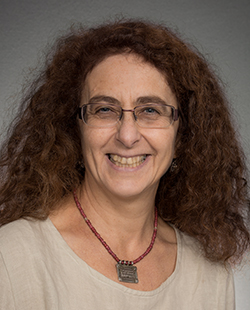 January 14, 2022
Booster Vaccination to Reduce SARS-CoV-2 Transmission and Infection
Data from around the world demonstrate that our COVID-19 vaccine booster doses are up to the test of all known variants of coronavirus, according to a recent editorial in JAMA by Dr. Anna Wald, professor and head (Allergy and Infectious Diseases).
Scroll for more

Back to top
"There's data that initially was generated from Israel, but subsequently from other countries as well, that an additional boost – so a third dose of the vaccine several months after the first two, does provide substantial additional protection," said Wald.
Vaccinated Americans most threatened by a COVID-19 infection are being offered heightened protection. The latest vaccination guidance from the Centers for Disease Control and Prevention (CDC) recommends a fourth vaccine dose for people with weakened immune systems, five months after the third dose of their primary series. The time frame means that some in the United States qualify for the additional dose starting this week.
But Wald says the data does not currently point to the need for a second COVID-19 vaccine booster dose (or a fourth total shot) for generally healthy adults.
Source: UW Medicine Newsroom