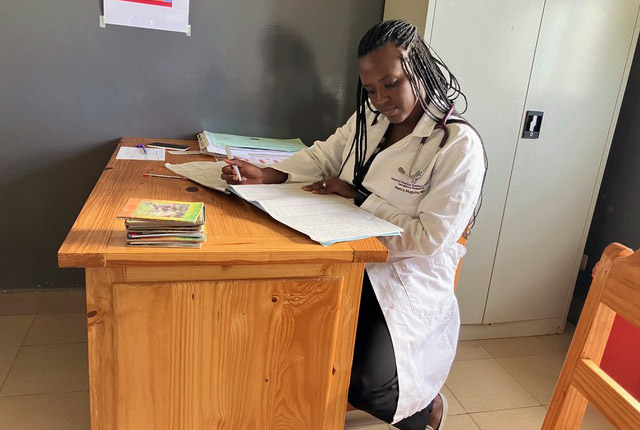 February 8, 2023
Stigma, lack of support limit HIV testing in Côte d'Ivoire
UW and Côte d'Ivoire collaboration finds improved training and support of community health workers are needed to improve HIV testing.
Scroll for more

Back to top
To improve HIV testing rates in the West African country of Côte d'Ivoire, community health workers need more training and support, researchers from the UW and the Institute de Recherche et Actions en Afrique, Abidjan, Côte d'Ivoire report in a new study.
HIV testing is a vital element of the Joint United Nations Program on HIV and AIDS effort to end the HIV/AIDS epidemic. As part of its fast-track initiative, the program set standards to achieve what it calls its "95-95-95" targets by the year 2030.
To achieve these 2030 targets, a successful policy would begin with a good system to identify HIV positive individuals.
These targets are defined as: 95% of people infected with HIV would know they are infected, 95% of those who know they are infected would be on treatment, and 95% of those on treatment would achieve suppression of the virus.
In this study, the team of researchers sought to determine, from the perspective of healthcare providers in Cote d'Ivoire, major challenges to identifying people infected, given that less than 40 percent of people with HIV infection knew they were infected.
"We need to identify people who are infected if we are going to treat them, but identification can be the hardest of the three 95 percent goals to achieve," said Dr. Nancy Mugisha, fellow (Allergy and Infectious Diseases) and lead author of the paper.