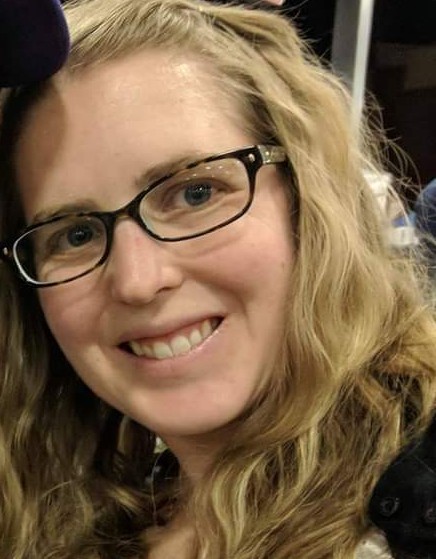 December 8, 2022
Staff Spotlight: Whitney Harper
Whitney is a Program Operations Specialist, Inpatient & Ambulatory Schedules in the Internal Medicine Residency Program.
Scroll for more

Back to top
Background
Whitney jokes that she has had a "wonky" professional path to her current role, beginning while she was in college at the University of Washington working at a watch kiosk at the Northgate Mall. ("My weird life skill is the ability to do basic watch repair.")
She graduated with a Bachelor of Arts degree in History and then pivoted to obtaining her Master's in Sport Administration and Leadership from Seattle University. While working on her Master's degree, she interned with the Portland Beavers and Timbers (AAA baseball and minor league soccer at the time), but "found that working in sports made me less of a fan," she said.
Looking to find her direction professionally, she joined the University of Washington Department of OB/GYN managing student and fellowship programs.
"I soon realized I loved working with learners," she said, "and know now that I'm happiest working with learners and helping them get to where they want to be in life (or at least their next stage in life)."
Working with Learners
Almost 6 years ago, Whitney began in her current role with the Internal Medicine Residency Program. Among her responsibilities, she creates and maintains rotation and clinic schedules for 174 ACGME residents and partners with the primary care Associate and Assistant Program Directors as well as the Assistant Program Director on curricular elements of the resident schedules.
"Whitney is a multi-talented colleague who is committed to ensuring the best education experience for all learners," said Kelli Corning, Associate Director of the Internal Medicine Residency Program.

"We are a better program because Whitney is part of our team! The Department of Medicine benefits both directly and by reputation because of Whitney's engagement and involvement locally and nationally."
She particularly enjoys working with colleagues Andréa Campbell and Gevelle Cullen on the program's equity, diversity, and inclusion awareness publication, the "EDItorial." The monthly newsletter highlights different marginalized groups and provides residents with opportunities to engage, support and participate on international, national and local levels.
"This work has really helped me grow as a human and I appreciate the opportunity to educate myself while putting together resources for others on monthly awareness topics," Whitney said.
Professional Development and Outreach
Having found her passion in education programs, Whitney is currently pursuing her Doctorate in Education which she will complete this summer.
As a member of the DOM Gender Equity Council, she is excited to be exercising her research skills working with the family support study.
She said, "I am grateful for the opportunity to be involved in this project from start to finish, and am learning so much about qualitative research which will help me tremendously as I work on my dissertation this winter and spring."
Whitney is also an active member of the Alliance of Academic Internal Medicine (AAIM), and the Association of Program Directors of Internal Medicine (APDIM), serving on several committees and workgroups including Directing the AAIM New Education Administrators Online Course and Chairing the APDIM Program Administrator Member Engagement Committee.
Outside of Work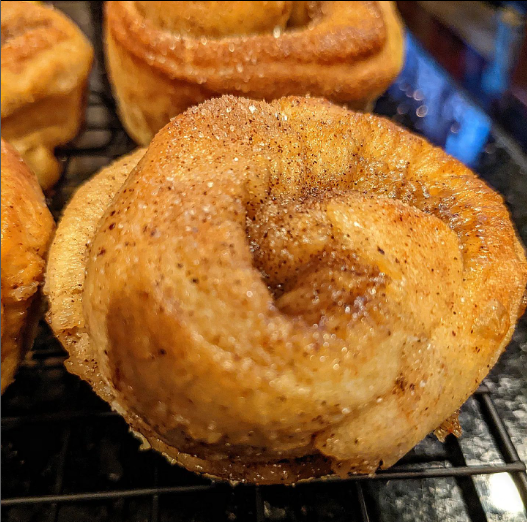 In her free time, Whitney loves to bake.
"I often experiment with infusing different liquors in my baked goods, such as my favorite 'whiskerdoodles' (whiskey snickerdoodles)," she said. "I participate in a monthly virtual baking collaboration on Instagram and am constantly thinking about what I want to bake next."
You can check out her creations on Instagram @spiritedbaker !