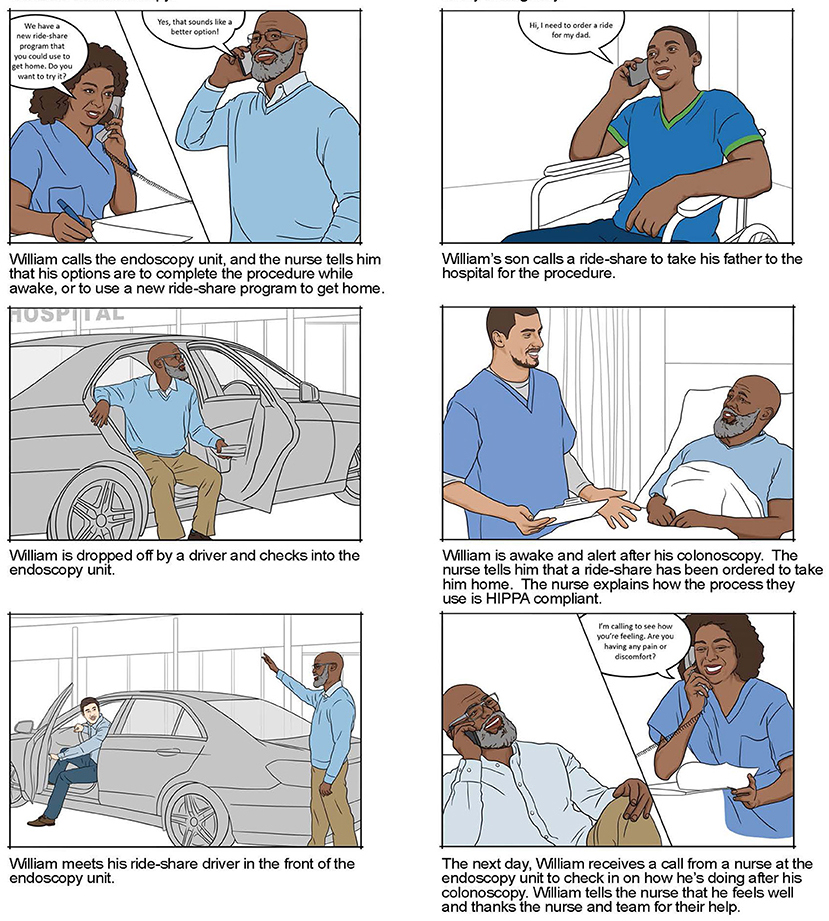 June 21, 2022
Rideshare-based pilot program for colonoscopy screening
Dr. Rachel Issaka and her team devise a safe, cheaper way for patients to get home after their colonoscopy screenings.
Scroll for more

Back to top
Transportation is a common barrier to colonoscopy completion for colorectal cancer (CRC) screening, and Dr. Rachel Issaka, assistant professor (Gastroenterology) is leading the charge to fix this. She is senior author on a study published recently in Frontiers of Health Services that aims to identify the barriers, facilitators, and process recommendations to implement a rideshare non-emergency medical transportation (NEMT) intervention following colonoscopy completion within a safety-net healthcare setting.
"Dr. Issaka's research is motivated by the goal to reduce racial and socioeconomic disparities and improve outcomes in Colorectal Cancer (CRC) by increasing access to screening," explains Ari Bell-Brown, a Project Manager and first-author on the study.
This study focused on implementing NEMT at Harborview Medical Center, and a contract was recently signed to pilot the rideshare. If successful, the rideshare model could be broadly applicable to other safety-net health systems, populations with high social needs, and settings where procedural sedation is administered.