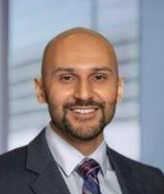 January 14, 2022
Dr. Amol Patel has been selected as the inaugural Peckham fellow for the 2022-2023 academic year.
Scroll for more

Back to top
The Peckham fellowship honors Bill Peckham who lived well and dialyzed at home with support from the Northwest Kidney Centers for the majority of his 28 years on dialysis. The fellowship aims to enhance training in end-stage kidney disease policy, leadership, and dialysis with a focus on home therapies.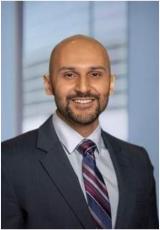 Originally from Houston, Dr. Patel completed his undergraduate degree in biomedical engineering at Texas A&M University and his medical degree at the University of North Texas Health Science Center. He subsequently received his internal medicine training at the Houston Methodist Hospital where he also served as Chief Resident. 
Since arriving to Seattle, Amol has continued to provide exemplary care and exhibit model professionalism. Amol is the Nephrology Chief Fellow for the current academic year and also serves on the UW Graduate Medical Education Committee.
As the Peckham fellow, Amol will spend time teaching and caring for patients with advanced CKD and end-stage kidney disease. He will pursue both formal and pragmatic training in quality improvement, patient safety and ESKD policy with a focus on home therapies. 
Thanks to Suzanne Watnick, Rebecca Fox and the Northwest Kidney Centers for their leadership and support of the Peckham fellowship.