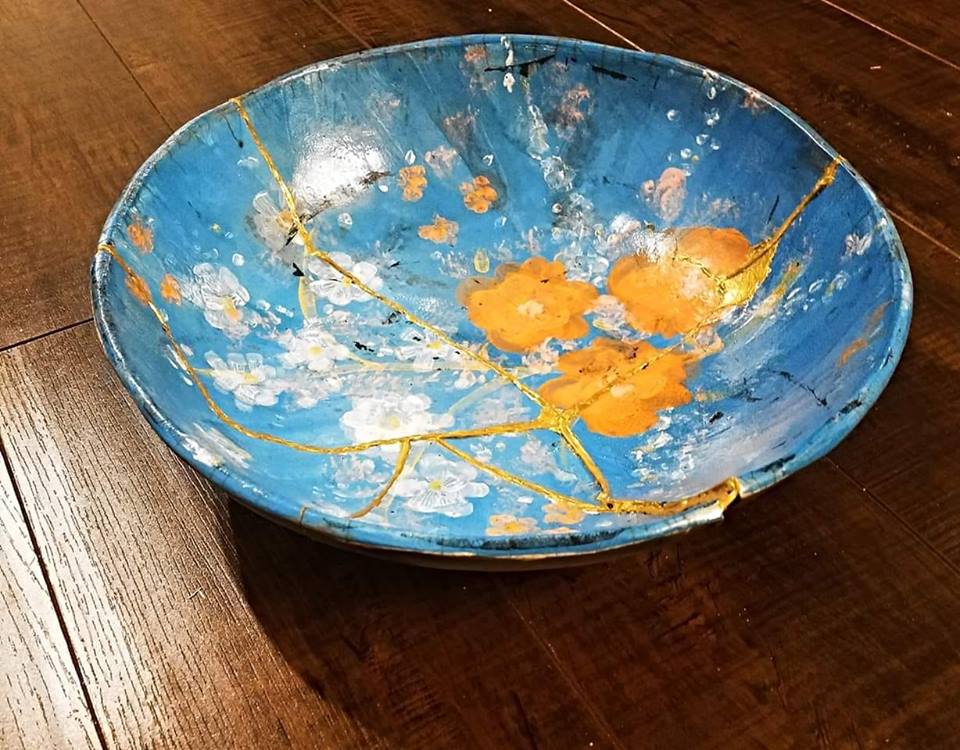 January 26, 2023
Kintsugi Medicine in the Veterans Health Administration: Learning from those who served and suffered
Dr. George Ioannou, professor (Gastroenterology) is the author of the recently published book about his 20 years of experience working with veterans.
Scroll for more

Back to top
Veterans & health care
The VA Healthcare System provides full spectrum clinical care including primary and specialty care, tertiary care and mental health care for approximately 6 million veterans annually.
Veterans are a diverse population, however due to enrollment qualification factors including length of service, deployment-length, type of service, and health needs, VA patients tend to be older than other veterans. In combination of these factors, along with conditions experienced related to combat, VA patients have a higher prevalence of chronic physical and mental health conditions than other veterans and the general population.
Kintsugi Medicine
Dr. Ioannou is the Director of Hepatology at the Seattle VA who has cared for veterans and those with liver disease for over 20 years.
In his experience with patients at the VA, Ioannou has met many veterans who, in the face of their health concerns, have inspired him with their courage, grace and wisdom. Through times of suffering or trauma, when one might feel or be seen as "broken" and in need of fixing, he and his patients often experience opportunities for spiritual growth and healing. In this process, the patient-physician relationship focuses not just on fixing the physical challenges, but working together to foster opportunities for personal insight.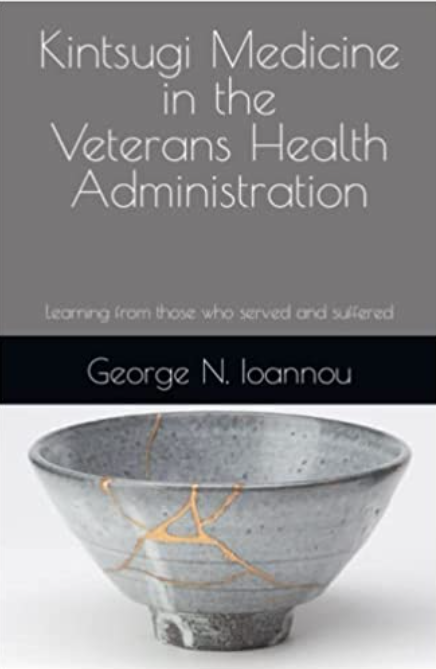 In his book, Kintsugi Medicine in the Veterans Health Administration: Learning from those who served and suffered Ioannou calls this "Kintsugi medicine". Kintsugi Medicine is a nod to the centuries-old Japanese art of reassembling broken ceramic pottery using shimmering gold lacquer to piece together the fractures. The creation takes on a new dimension of beauty in the reconstruction compared to the "perfect" unbroken pot.
Can the fractures caused by illness and trauma not also "add richness, pattern and value", as Ioannou writes, filling life with a gold lacquer of its own?
"At the end of the day, aren't these experiences simply inseparable from the person, part of their make-up, of what makes them unique and human?" he asks in chapter 2.  
Personal experience
Ioannou's embrace of Kintsugi Medicine comes not just as a physician-scientist, and a VA care provider, but also as a patient himself. After suffering a stroke at the age of 34, the lessons he learned from his patients became a valuable support.
"The book was an opportunity to explain my admiration for Veterans and the VA Healthcare System and a way to come to terms with some personal health problems by developing the concept of Kintsugi medicine," Ioannou said.
Though there are few more challenging times than while suffering and recovering from serious medical concerns, physicians have the ability to help their patients heal more than just physically. "Instead, opportunities in patients for post-traumatic growth should be recognized and promoted."
Education
Knitsugi Medicine also offers opportunities for innovation in medical education.
"One day I hope that educating medical students on how patients can cope with their suffering in a potentially positive and empowering way will be part of the standard medical school curriculum," Ioannou writes in chapter 12. 
Standard medical care has the ability to be a more positive and transformative process by expanding awareness of Knitsugi Medicine principles amongst more providers and learners.