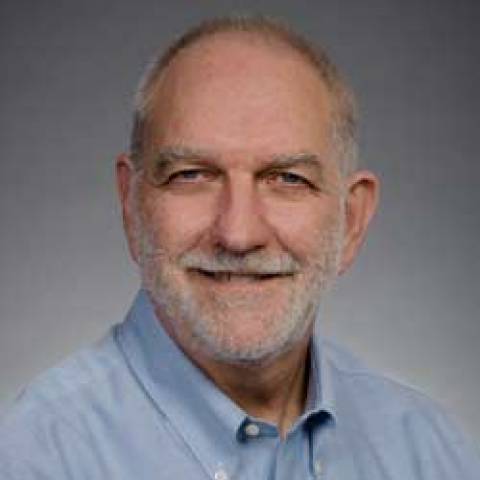 March 24, 2023
In memoriam: Dr. Philip Fleckman
An icon and backbone of UW Dermatology for 40 years, Dr. Phil Fleckman passed away on March 19. He was 77.
Scroll for more

Back to top
Dr. Philip Fleckman, beloved faculty member, mentor and pillar of the Seattle dermatology community, died on March 19, 2023, after a courageous fight against cutaneous T-cell lymphoma. He was 77.
Born in Port Arthur, Texas, Fleckman received his medical degree from Washington University School of Medicine in St. Louis, Mo. in 1973, followed by an internship in medicine. In 1974 he began a postdoctoral fellowship with the US Public Health Service (PHS) where he carried out research in the Laboratory of Neurochemistry at the National Institute of Mental Health. He completed his dermatology residency at the Yale School of Medicine in 1980 and was recruited to the University of Washington School of Medicine in 1982 to join their growing dermatology program.
He was an attending physician at the UW Medical Center-Roosevelt Dermatology Center and VA Puget Sound Healthcare System, where he served as the Section Head of Dermatology for over seven years.
"In 2015, several dermatologists left the Seattle VA, one of our major teaching sites. Phil took on the VA Section Head role and served in that capacity for seven years. His focus on collegiality, academics, and quiet but effective leadership resulted in a remarkable renaissance for dermatology at the VA. He nurtured a superb new leader for VA Dermatology (Dr. April Schachtel) and grew the reputation of the team there to the point that it was the most desirable place to work and was turning away young dermatologists!"  – Paul Nghiem, MD, PhD, Division Head, UW Dermatology 
His abilities and research advances impacted the study and practice of dermatology around the world and improved the lives of countless patients. He was a pioneer in the treatment of nail disease, autoimmune blistering diseases, and ichthyoses (inherited scaling skin diseases), and PI of the National Registry for Ichthyosis and Related Disorders, an NIH-sponsored research registry for individuals with disorders of keratinization. He was deeply involved in the FIRST Foundation for Ichthyosis & Related Skin Types.
His warm, gentlemanly approach to teaching helped generations of young dermatologists reach their potential, and he was selected by trainees in the Division of Dermatology to receive the John E. Olerud Resident Teaching Award for his exceptional teaching and mentorship.
"Phil was a kind and generous mentor. He asked what others wanted for themselves and did not try to force people into any particular box. He was somehow both very detail-oriented and also taught me well how to shrug off the unimportant stuff. Phil was refreshingly open about working with his coach and learning from others to intentionally improve his mentoring, leadership, and communication — the true model of a life-long learner." – April Schachtel, MD, Section Head of VA Dermatology
Outside of medicine, he was a devoted husband and father. He frequently enjoyed weekends with family at his cabin on the Olympic Peninsula where the electronic devices could be left behind and he could recharge.   
He is survived by his wife, Star, two daughters, Morgen (Sushant) Govindan and Mahri (Judson Brewer) Leonard-Fleckman, and two grandchildren, Jai Philip (7) and Elias Joshua Govindan (3).
He will be greatly missed by everyone who knew him, but his legacy will live on in his family, work and the countless physicians shaped by his teaching.
---
Honoring Dr. Fleckman 
A celebration of Dr. Fleckman's life will be planned for this summer. 
Share a memory on CaringBridge
UW Dermatology has set up a CaringBridge site where memories of Phil can be shared with his wife Star and their family.
The Nail Fund in Honor of Philip Fleckman 
Please consider supporting the Nail Fund to help establish an endowment in Dr. Fleckman's honor. The endowment will provide funding for lectureships and research for faculty and residents in the UW Division of Dermatology.