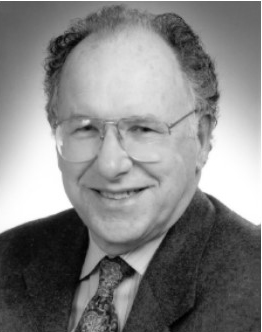 May 16, 2023
In memoriam: Daniel Porte
Dr. Porte was a giant in the fields of endocrinology and diabetes.
Scroll for more

Back to top
Dr. Daniel Porte passed away on May 14 at the age of 91. 
He was a giant in the fields of endocrinology and diabetes and will be forever missed, although his legacy continues on with the many trainees, colleagues and friends who attribute much of their success to his mentorship.
Born in New York City, he attended Brown University followed by medical school at the University of Chicago. He went on to internship and residency at University of California San Francisco (UCSF) before moving to Seattle as a fellow in endocrinology in 1963. He joined the faculty in 1965 and his lab and practice were based at the Seattle VA Medical Center for the entirety of his career at the University of Washington.
He rose through the ranks to full professor and ultimately professor emeritus in 2000 when he retired and moved to San Diego. He was affiliated with the University of California San Diego Medical School as a professor and VA staff physician until his death. 
Over the course of his career, Dr. Porte's contributions to advancing our understanding of the pathophysiology of diabetes and its complications were recognized nationally and internationally. He was president of the American Diabetes Association (ADA) from 1985-87 and was the recipient of all of the ADA's highest awards including the Banting Medal for Lifetime Service, the Banting Medal for Lifetime Scientific Achievement, and the Albert Renold Award for Outstanding Mentorship.
He was elected to the American Society for Clinical Investigation and was the recipient of the Middleton Award for Research Accomplishment by the US Department of Veterans Affairs. He continued to be active in research until his death, having his last publication in this month's issue of Diabetes.
Dr. Porte will be missed but his legacy in the fields of diabetes and metabolism continues.