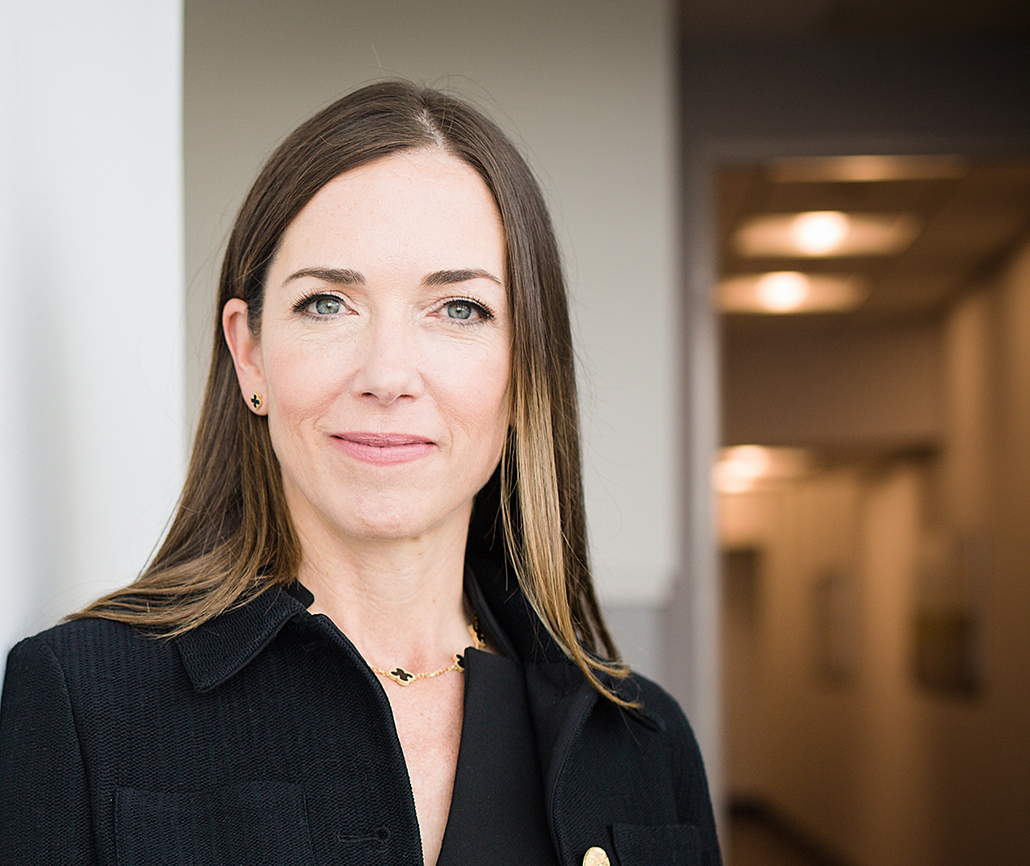 June 14, 2023
Sara Hurvitz to lead newly united Division of Hematology and Oncology
She will be the new the Senior Vice President of the Clinical Research Division at Fred Hutch and head of the Division of Hematology and Oncology at the University of Washington on Aug. 1.
Scroll for more

Back to top
Fred Hutchinson Cancer Center and the University of Washington Department of Medicine announced the hiring of Dr. Sara Hurvitz as the Senior Vice President of the Clinical Research Division at Fred Hutch and Head of the newly united Division of Hematology and Oncology at the University of Washington Department of Medicine.
Hurvitz directs the Breast Oncology Program at UCLA, where she joined the faculty in 2006, and co-directs the Santa Monica-UCLA Outpatient Oncology Practice. She also serves as the medical director of the Clinical Research Unit for UCLA's Jonsson Comprehensive Cancer Center.
She will begin her new role Aug. 1, reporting directly to Dr. Tom Lynch, Fred Hutch President and Director, and Dr. Barbara Jung, UW Department of Medicine Chair.
A graduate of the Keck School of Medicine at the University of Southern California, Hurvitz is an international expert in breast oncology and a leader in clinical and laboratory-based oncology research, with extensive experience in leading clinical trials spanning all phases.
Since Hurvitz began at UCLA as an intern and resident in 1999, she has never looked elsewhere for a position. Then late last year, she got an email gauging her interest in the new Fred Hutch/UW role.
"It sounded so exciting," she said. "I was aware of a couple large gifts to Fred Hutch, and there were a lot of murmurings in the cancer world about changes being made under Tom Lynch's leadership. What enticed me further was the opportunity to learn from, and build on, the successes of the hematology and transplant programs and translate that success to the solid oncology side. The prospect to develop programs at a center that has such a great foundation, loaded with so much talent, was too good to pass up."
Art and medicine
Hurvitz comes from a family of artists — her great-grandfather was a sculptor in Italy who immigrated to California; her brother is an artist in France — and she was the first to step outside the liberal arts to explore science. But she maintains an artist's eye for identifying potential. "At Fred Hutch, I see a canvas that is perfectly prepared, with an assortment of gorgeous colors and media from which we can create great works," she said.
Hurvitz has significant experience in translational research, with special emphasis on clinical trials. One of Hurvitz's areas of focus involves making the process of starting clinical trials more efficient and expanding the number of trials. When she arrived at UCLA, the breast cancer program that she built had three open trials. That number has grown to more than two dozen that are currently enrolling patients.
"She is an internationally renowned clinical trialist, but equally important, she has a reputation of lifting up others around her," said Jung. "We know she will dedicate herself wholly to serving all members of this new division and build out the known strengths while embracing new opportunities."
A focus on clinical trials
Hurvitz's expertise intersects with Fred Hutch's focus on increasing its pipeline of clinical cancer research and clinical trial design, funding, launch and enrollment. Hurvitz will also work to boost the national reputation of the solid tumor clinical research program as well as oversee the continued growth of clinical research programs in stem cell transplantation and cell therapy, hematologic cancers and nonmalignant hematology.
"Active listening is going to be a really key component for my first few years," said Hurvitz. "I'm not looking to disrupt any successes. I'm only looking to build on them."
Hurvitz will serve as head of Fred Hutch's Clinical Research Division and the UW Department of Medicine's newly created Division of Hematology and Oncology. These divisions share numerous faculty and together represent a breadth of research and clinical interests rooted in the common goal of delivery of leading-edge care for cancer and hematological disorders.
With Hurvitz's arrival, Dr. Jan Abkowitz, head of the University of Washington Division of Hematology, will remain the Hematology Section Head at Fred Hutch. Dr. Nancy Davidson, head of the University of Washington Division of Medical Oncology, will continue in her current role as Executive Vice President for Clinical Affairs at Fred Hutch.
"We believe that Sara is the right leader at the right time to bring together our hematology and oncology divisions, to build on our history of collaboration, accelerate research and advance education with the goal of improving care for our patients," said Lynch.