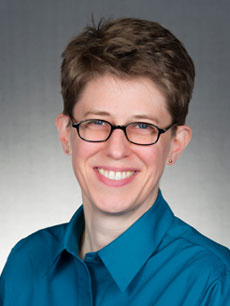 January 24, 2022
Melissa (Moe) Hagman receives 2022 Laureate Award
She was selected for her track record of hard work in supporting and role modelling in medical education, professionalism and academic leadership in the state of Idaho and nationally.
Scroll for more

Back to top
Dr. Moe Hagman was selected for the 2022 Laureate Award by the Idaho American College of Physicians.
The Laureate Award honors those Fellows and Masters of the College who have demonstrated by their example and conduct, an abiding commitment to excellence in medical care, education, or research and in service to their community, their Chapter, and the American College of Physicians.
A native of Boise, Idaho, Dr. Hagman received her MD and was a resident and chief resident at the University of Washington. She joined the faculty as a hospitalist and later a board-certified member of the Hospice and Palliative Medicine team. In 2008, Dr. Hagman became an Associate Program Director for the UW Seattle Internal Medicine Residency. She moved back to Boise in 2011 to be an Associate Program Director at the UW Boise Internal Medicine Residency, before becoming the Program Director in 2016. She is a hospitalist and palliative care consultant at the Boise VA Medical Center.