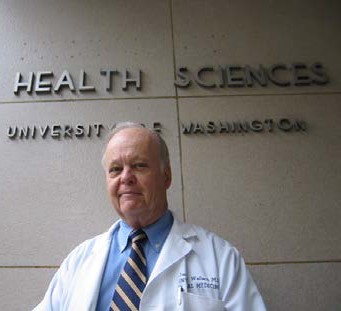 October 20, 2012
Faculty spotlight: Findlay Wallace
Dr. Findlay Wallace has had a distinguished career at the University of Washington for over 40 years.
Scroll for more

Back to top
Dr. Wallace is a native of Lexington, Missouri, son of Dorothy and Edwin Wallace. His father served as a physician in the U.S. Army and the Wallace's moved many times as Findlay grew up; they spent particularly memorable period in Italy during Findlay's teenage years. 
He returned to St. Louis for his university training and graduated from Washington University with an AB degree in political science in 1957, and from Washington University School of Medicine in 1961. 
After his internship at the King County Hospital (Harborview) in Seattle, he went to the Barnes Hospital in St. Louis for one year of his residency. He then returned to Seattle in 1963 as an assistant resident in medicine, postdoctoral fellow in infectious diseases and medical chief resident of the University of Washington Hospital, now the University of Washington Medical Center.
Dr. Wallace has had a distinguished career at the University of Washington. Trained in infectious diseases, he joined the Department of Medicine faculty in 1968 as an assistant professor in the division of Allergy and Infectious Diseases.
In 1970, his focus shifted to internal medicine and he became the founding head of the division of Ambulatory Medicine, which became the division of General Internal Medicine in 1985. He also played a crucial role in the development of the clinical phase of the WWAMI program at the UW.
Dr. Wallace's contributions to the UW include serving as assistant and associate physician-in-chief of UWMC for 35 years, chairing the Department of Medicine Appointments and Promotions committee for 25 years, the Intern Selection committee for 35 years, and serving as department coordinator of the WWAMI program for 23 years.
He received numerous honors including being listed in The Best Doctors in America every year from 1993-2010. He was elected to Mastership, American College of Physicians, in 2001 and received a Laureate Award from the Washington State Chapter of the ACP in 2005. 
Nationally, he was very involved with the Association of Program Directors in Internal Medicine (1977-2007), and served as chief proctor, certifying and subspecialty examinations, for the American Board of Internal Medicine from 1975-1998. 
Of his many accomplishments, Dr. Wallace is best known for his work with the residency program. Himself a former UW resident and chief medical resident, he served as director of the Medicine Residency Program from 1977 to 2007, leading the program to national prominence. 
During that time the number of women and underrepresented minorities in the program nearly doubled. The UW residency program under Dr. Wallace was also one of the first to offer both traditional and primary care tracks. The program is still thriving today, with record numbers of high caliber applicants.
Dr. Wallace stepped down as residency director in 2007 but continued his work assisting with the resident application, interview, and selection process. He was appointed emeritus professor in 2010. 
Findlay Wallace Symposium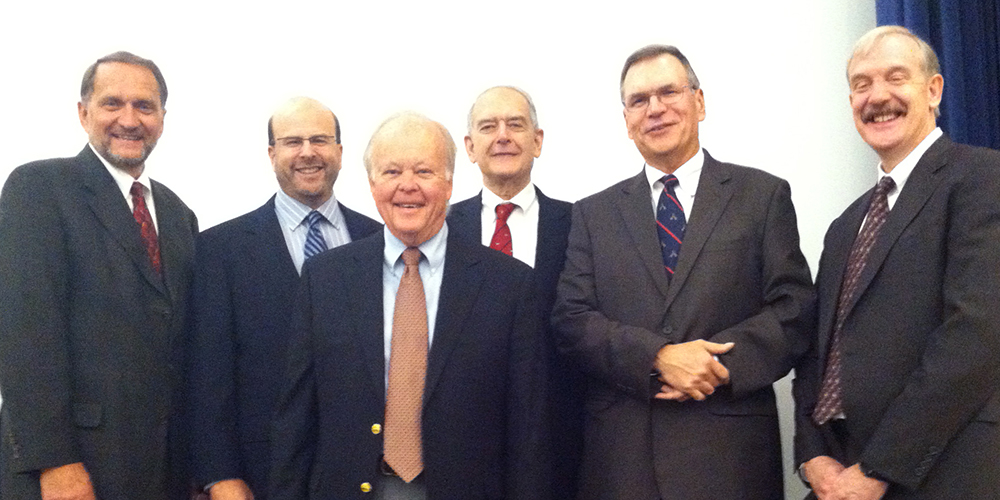 A symposium to honor and celebrate Dr. Wallace's long-standing and exceptional contributions to the Department of Medicine, School of Medicine, and the University of Washington was held on Tuesday, October 9, 2012.