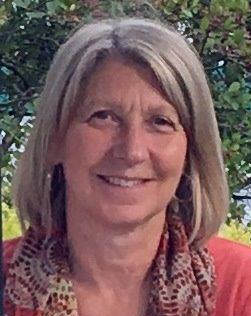 July 28, 2020
Faculty spotlight: Dr. Sheila Lukehart
After a career spanning 40 years, Dr. Sheila Lukehart, professor (Allergy and Infectious Diseases) is retiring from the University of Washington. 
Scroll for more

Back to top
Born in Belleville, Illinois, Lukehart moved throughout the country (15 schools before 9th grade) before settling in southern California for high school and college. 
She graduated in biology from Revelle College at the University of California, San Diego, then earned a Ph.D. in microbiology and immunology from the UCLA School of Medicine.
It was at UCLA that she became fascinated by Treponema pallidum and syphilis, which remained her primary research focus throughout her career. 
Following a postdoctoral fellowship in Immunopathology at UC San Diego, Lukehart came to UW to join the Division of Allergy and Infectious Diseases in Dr. King Holmes's growing program in sexually transmitted diseases, and was appointed to the faculty in 1980. In 1993, she was appointed to the adjunct faculty in Microbiology and received a joint appointment in Global Health in 2009.
She has long been an advocate for women in science and has served on the national governing board and as treasurer of the national Association for Women in Science. She was a founding member of the Seattle chapter of AWIS and received their inaugural Award for Scientific Advancement in 2013.
Research
Lukehart's NIH-supported research career has focused on immune responses and pathogenesis of syphilis, with over 180 primary publications, reviews, and chapters.
In early studies, her group defined the immune mechanisms responsible for the local clearance of T. pallidum during the early stages of syphilis.  Subsequent research was fueled by trainees who became UW faculty colleagues, including Drs. Christina Marra, Arturo Centurion, Caroline Cameron, and Lorenzo Giacani. 
With their discovery of antigenic variation of a surface antigen of Treponema pallidum, the ability of T. pallidum to evade the immune response to cause subsequent clinical disease and chronic infection was explained. Comparative genetic studies of the pathogenic subspecies of T. pallidum have led to molecular typing methods for the T. pallidum subspecies. 
She also conducted translational work including tracing the development of macrolide resistance in circulating T. pallidum strains, and the demonstration of frequent central nervous system invasion by T. pallidum in the early HIV era.
Her research accomplishments led to her receipt of the Distinguished Career Award from the American Sexually Transmitted Diseases Association in 2007.
Her more recent efforts have focused on the development of candidate vaccines for syphilis, work that will now be continued by Cameron, Giacani, and others.
"Sheila's contributions to syphilis research are immense, and her breadth of knowledge in the fields of basic science, clinical disease, and immunology is incomparable," said Dr. Caroline Cameron, affiliate professor in the Division of Allergy and Infectious Diseases and one of Lukehart's former trainees.

"Equally important, Sheila is an exceptional mentor and has positively influenced the careers and lives of countless scientists around the world."
Teaching and mentoring
Mentoring and training has always been a passion for Lukehart, and she has formally mentored over 40 postdocs, graduate students, undergraduates, and medical students, and has informally mentored many more.  In 2005, she assumed directorship from King Holmes for the T32-supported UW STD & AIDS Research Training Program, now in its 43rd year.  
She has been an active member and served on the steering committee of the Pathobiology PhD program, and has taught Microbiology, Pathobiology, and STD Prevention Training courses for decades.
Leadership
In 2003, Lukehart was appointed to the newly created position of assistant dean (then associate dean) for research and graduate education in the School of Medicine, a position she held for 15 years.  She worked with John Slattery and other leaders to establish new research and training opportunities, to develop new recruitment strategies for predoctoral students from under-represented groups, and to facilitate faculty research and graduate/postdoctoral training at Harborview Medical Center.
"Sheila's long career contains numerous examples of her significant contributions to the Division of Allergy and Infectious Diseases," said Division Head Anna Wald. "Her contributions to research, administrative leadership, and her importance to the training programs and to the laboratory research programs in the School of Medicine have been exemplary."
Lukehart will be appointed as emeritus professor effective August 1, 2020. She plans to continue to assist with direction of the UW STD & AIDS Research Training Program.