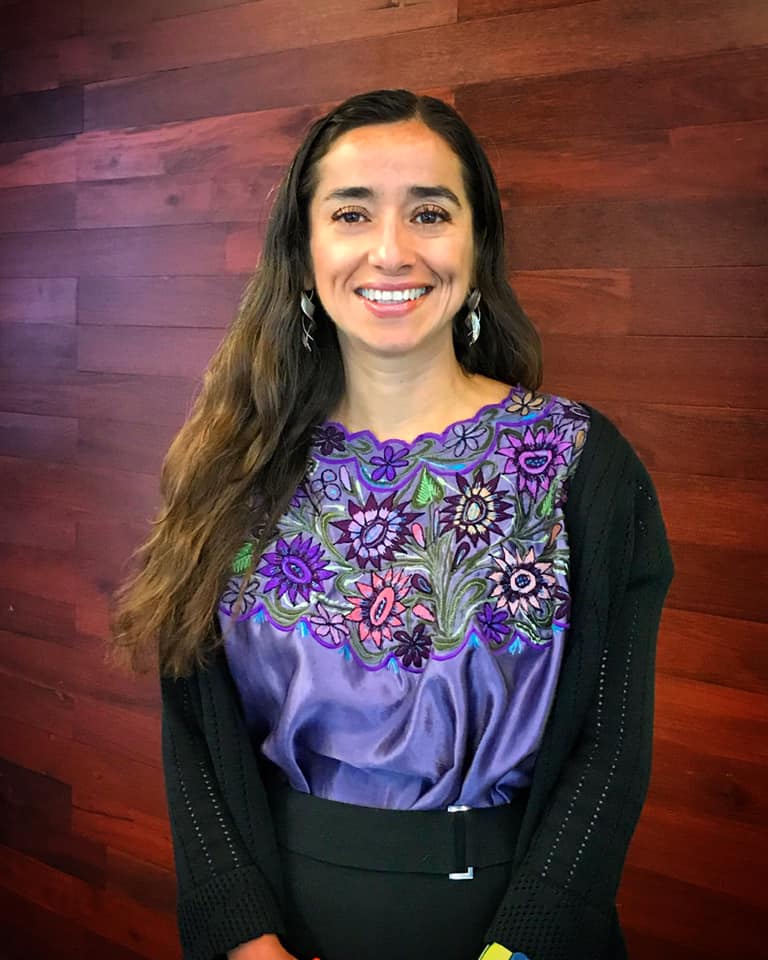 November 24, 2021
Faculty Spotlight: Dr. Lorena Alarcon-Casas Wright
In honor of American Diabetes Month, our November faculty spotlight is Dr. Lorena Alarcon-Casas Wright: endocrinology clinician, researcher and educator, health equity proponent, runner and animal lover.
Scroll for more

Back to top
Dr. Wright is a clinical associate professor in the Division of Metabolism, Endocrinology, and Nutrition.
Originally from Mexico, Wright attended university in Bordeaux, France and graduated medical school at the Universidad Veracruzana. She completed her residency in Internal Medicine at Santa Barbara Cottage Hospital in Santa Barbara, CA where she began working with her first mentor, the late Dr. Lois Jovanovic. Dr. Jovanovic is world renowned for her research and clinical work that laid the foundation for the current standard of care for diabetes in pregnancy, particularly for Latina women.
"Dr. Jovanovic inspired me to become an endocrinologist and to be involved and advocate for minority groups," Wright recalls. "She was an inspiration and believed in my potential.

She instilled in me the desire to be the best version of myself by working hard, being caring and passionate. She gave me the confidence to pursue my dreams and made me believe I could make them a reality. I will forever be grateful to her."
Wright followed that passion to the University of Washington for Endocrinology fellowship, and subsequently joined the faculty of the Division Metabolism, Endocrinology and Nutrition. She is currently a clinical associate professor and serves as the division's Director of Equity, Diversity and Inclusion, a role in which she looks forward to collaborating with the committee and community on strategies to reduce disparities and increase diversity in the healthcare system.
"Representation matters and we are working on increasing diversity in our UW," Wright says.
Wright carries this devotion to inclusion and equity into all aspects of her work.
Inclusive care
Wright takes care of patients with diabetes and is the Director of the LatinX Diabetes Clinic in the UW Diabetes Institute at the South Lake Union campus, and provides gender affirming care to transgender individuals in her Roosevelt and Harborview Endocrinology clinics.
Wright shares, "what I enjoy most about my work is that I believe I have the opportunity to make a difference in the life of my patients – either by improving their health and motivating them to be the best version of themselves by being healthy and take care of their diabetes – or by supporting the journey of my transgender patients by providing hormonal affirming care."
"As an endocrinologist, providing gender affirming hormonal therapy to transgender adults is an honor. I find myself deeply impressed by my patients' courage, conviction and resilience. I am humbled to be part of their journey to health and happiness."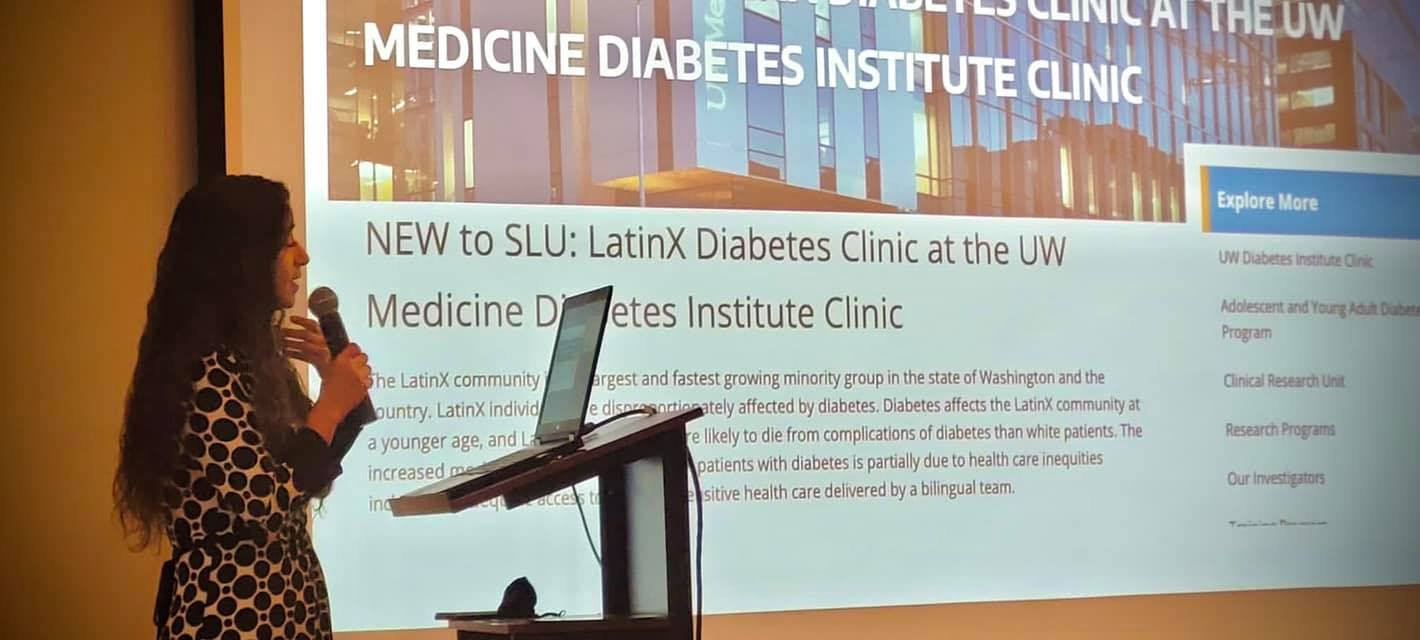 The LatinX Diabetes Clinic, which is celebrating its one-year anniversary this month, was developed by Wright and Dr. Leo Morales, professor (General Internal Medicine) to reduce healthcare disparities through bilingual, culturally sensitive care for patients and outreach and research in the LatinX community affected by diabetes.
Expanding access
Wright is dedicated to expanding knowledge in the medical community around inclusive care for underserved communities.
She and Dr. Nicole Erhardt, assistant professor (Metabolism, Endocrinology and Nutrition) recently completed a Diabetes ECHO (Extension for Community Healthcare Outcomes) Project consisting of a series of educational lectures and case discussions with healthcare providers in the community. The initiative aims "to increase the capacity for primary care physicians and clinics to safely and effectively manage underserved patients with diabetes who do not receive routine specialty care" (UW Diabetes ECHO).
In partnership with the SeaMar clinics, the ECHO team will soon launch a research project involving the use of Continuous glucose monitoring systems integrated to a culturally appropriate educational program for LatinX patients with diabetes.
Wright is also working on research projects for LatinX youth affected by diabetes and developing a monthly diabetes case discussion with community clinics caring for underserved BIPOC populations.
"These projects are very exciting to me, as I believe these interventions will result in a reduction in healthcare disparities, an area I am passionate about" she says.
For UW medical students, Wright teaches "Healthcare Disparities in Diabetes in the LatinX Community", a lecture within the Multicultural Education & Healthcare Equity Non-Clinical Electives, and the Black Health Justice, Indian Health, Latinx, and LGBTQ Health Pathways.  She also co-chairs the non-clinical elective Spanish for Healthcare Providers, with friend and colleague, pediatric anesthesiologist Dr. Nathalia Jimenes, (associate professor, Department of Anesthesiology and Pain Medicine).
Ensuring fairness
Serving in a role outside the typical clinical environment, Wright along with Dr. Brad Anawalt, professor (General Internal medicine) have been asked to participate with fellow scientists to prepare a report summarizing what is known about the physiological effects of sex hormones on athletic performance by the U.S. National College Association of Athletics (NCAA) Diversity and Inclusion Committee and NCAA Committee on Competitive Safeguards and Medical Aspects of Sports.
"We are currently working on such report," she says, "and I am excited to be working on such an important topic, once again, to ensure fairness is always considered when it comes to how we treat others"
Outside of work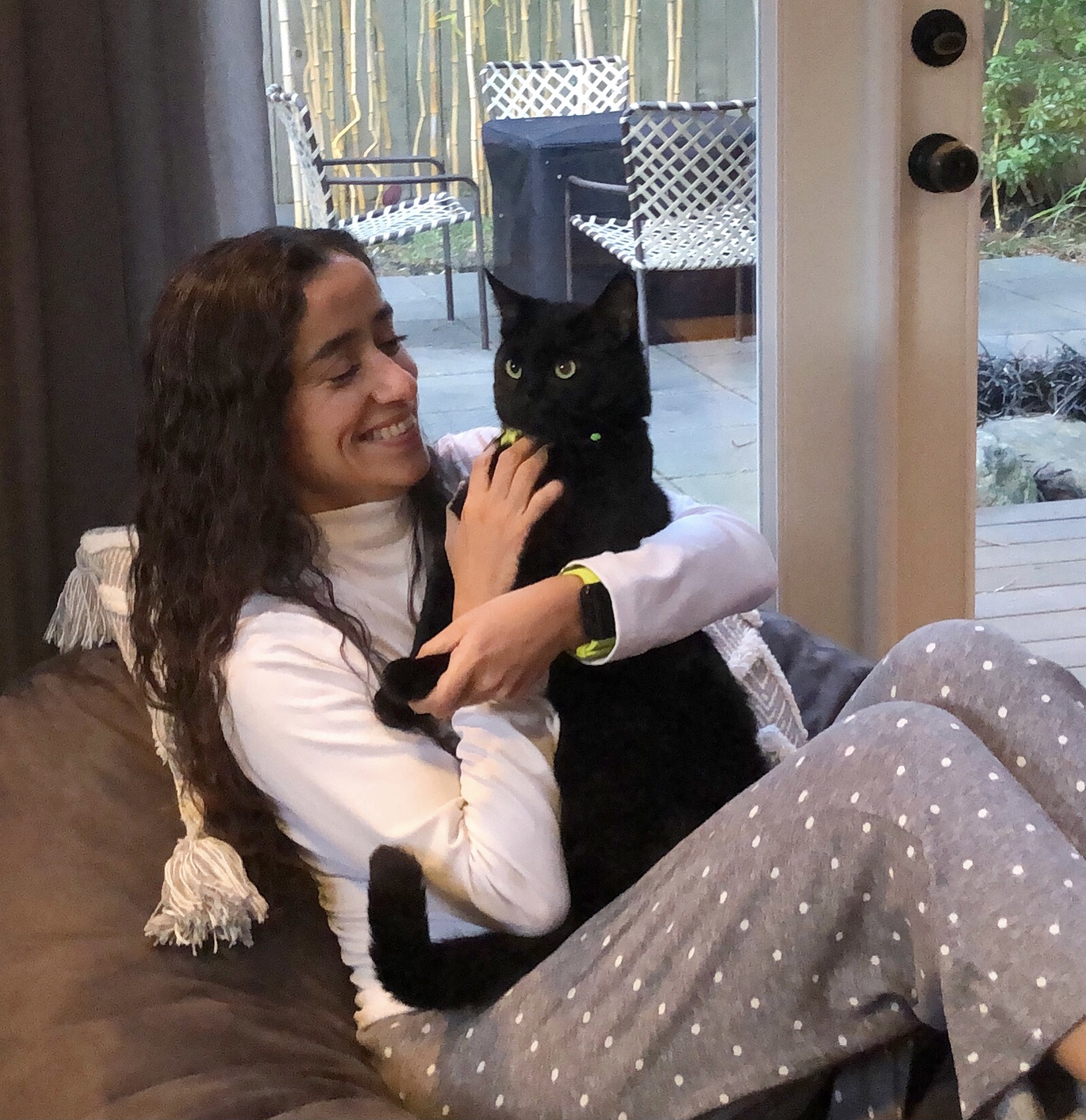 Outside of work, Wright is a runner who loves animals and values spending time with family.
Wright started running 5 years ago and has since run more than 40 half marathons and many relays.
"Running gives me peace of mind and keeps me healthy," she says. "I also think that is a good example for my patients on the importance of keeping active."
During the pandemic and with the ability of working from home more hours, she started fostering special needs cats from the Seattle animal shelter, and finally adopted "Barack", a gorgeous tripod cat.
Wright also loves travelling and cooking, a passion she picked up from her mother, "My mom was very hard working and in addition to her full-time job, she would cook every day for us as well as students from our schools."