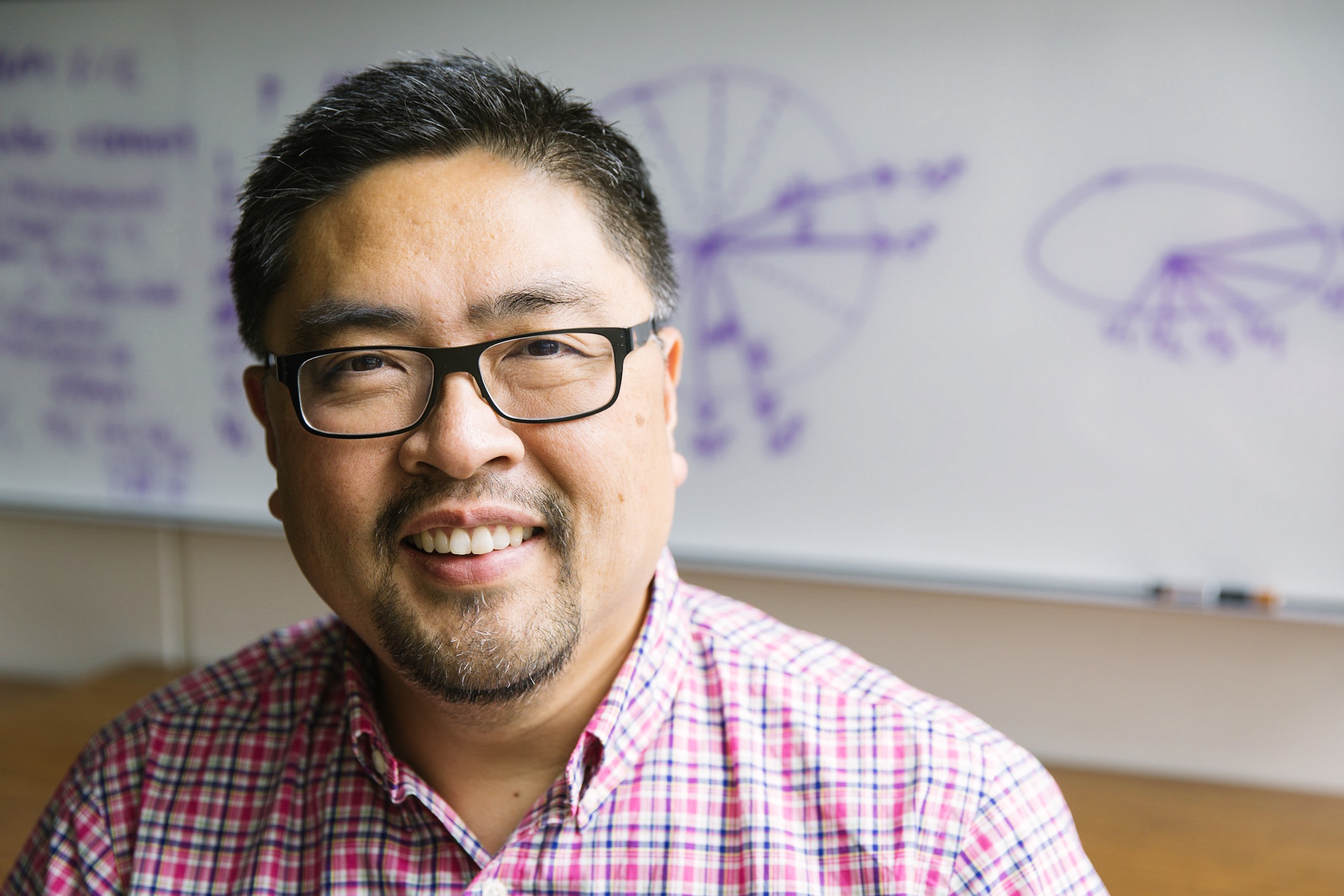 November 6, 2023
Faculty Spotlight: John Choe
Dr. John Choe is an associate professor in the Division of General Internal Medicine and an associate program director for the Internal Medicine Residency Program.
Scroll for more

Back to top
Background
Dr. John Choe grew up in Southern California and went to college at Brown University in Rhode Island where he met his now wife.
Prior to medical school, Choe taught biology and environmental science at two boarding schools in New England. He and his wife went together to medical school at NYU and then did residency training at University of Pennsylvania (him) and at the Children's Hospital of Philadelphia (her).
They came to the University of Washington so he could do a fellowship through the Robert Wood Johnson Clinical Scholars Program.  Choe also earned his MPH from the UW School of Public Health.
Patient care and teaching
Choe has been a primary care physician at the Adult Medicine Clinic for nearly two decades. Throughout this time, he has valued the long-standing personal connections established with his panel of patients – "celebrating the highs and helping them through the lows of those relationships," he said.
During his first decade on faculty, he focused his work on community-based participatory research addressing chronic disease disparities in Asian immigrant communities, before pivoting to a focus on resident education in 2011.
"I have always enjoyed being a general internist," he said. "Trying to navigate complex, murky and sometimes hard areas- whether in patient care or in education- is a challenge that I welcome and enjoy trying to untangle."
Choe is one of the associate program directors for the internal medicine residency program, overseeing curriculum development and evidence-based medicine. "This includes thinking about how our residents learn best, and continuing to adjust how we teach them to be the best physicians they can be," he said.
In this role, he also values the personal connections he has made with many mentees, and with many amazing teachers and colleagues in the Department of Medicine.
Curriculum work
One of Choe's main focuses at the moment is re-calibrating the resident curriculum for the post-COVID learning environment. During the pandemic, many necessary changes were made to how students and residents are taught and as a result, the educational experience was very different from past generations of learners.
"We now have the responsibility to fill in those gaps, but also to take the best of our adaptations from the pandemic and the best teaching practices from before," he said. "I am excited but daunted by the challenges of helping identify the best way of teaching residents going forward."  
Choe also contributes to the resident education landscape at the national level as an elected councilor for the Association of Program Directors in Internal Medicine (APDIM), a national organization that represents internal medicine residency programs as part of the Alliance for Academic Internal Medicine.
The council helps to inform national recommendations for best practices for training programs, an especially important task for navigating challenges during and after the COVID-19 pandemic.
"As part of this organization, I have had the opportunity to work with colleagues and educational leaders from across the country to advocate for important educational priorities such as more honest communications from medical schools to residency programs about individual learners' strengths and challenges."
Outside of medicine
Outside of work, Choe stays busy with family life and hobbies including honing some musical skills.
"We have two children, age 16 and 13 who are both a delight and source of vexation," he said. "Our cat is more firmly a source of vexation."
He's taught himself how to play the ukulele and is now "better than average. However, singing while playing remains beyond my current abilities," he said. On the other hand, he is no stranger to singing karaoke.
"I have been known to belt out (poorly) '80s and '90s music at karaoke parties." If choosing between at the 8 types of karaoke singers (as outlined by the Seattle Times), he would self-identify as the 'Dive Bar Butcher'.