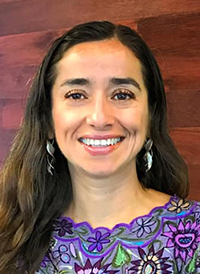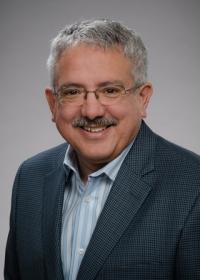 October 12, 2022
Equitable Diabetes Care for Latinx Patients
The Latinx Diabetes clinic seeks to make care accessible, address healthcare disparities, outreach to the community, and educate medical students and trainees.
Scroll for more

Back to top
In 2020, the Latinx Diabetes Clinic opened at UW Medicine's South Lake Union campus to serve the growing number of people who identify as Hispanic, Latino/a or Latinx who have diabetes or prediabetes.
The clinic, which is part of the Diabetes Institute, also serves as a center of excellence for diabetes research and education for medical students and trainees on providing culturally competent care.
Providing culturally competent care
Healthcare can be a daunting experience for any patient, and for Latinx patients who face a language barrier and cultural differences, it can be even more challenging.
Having providers who don't speak their language affects how much a patient understands about their own care, may cause them not to ask questions or voice concerns and makes it more likely that miscommunication will happen.
Research shows that when patients have providers who speak their language, they are more likely to follow the provider's recommendations and return for ongoing care.
Addressing healthcare disparities
Latinx people are at higher risk for developing diabetes and prediabetes plus complications from the disease, such as kidney failure, limb amputations and vision loss.
"At the root of the higher risk of diabetes experienced by Latinx patients are the social determinants of health, including access to high-quality care, healthy food and living environments, high-quality housing and education, and more," says Dr. Leo Morales. "Adversity faced by Latinx individuals over their life course accounts for higher rates of diabetes and worse outcomes of care."
Dr. Lorena Alarcon-Casas Wright, director of the Latinx Diabetes clinic, notes that there is a high rate of no-shows among Latinx patients at appointments at other clinics. No-shows are typically multifactorial, such as accessing transportation."At the Latinx Diabetes Clinic, we aim to address that barrier and our clinic has a lower no-show rate," she says.
Community outreach efforts include a culturally tailored diabetes education intervention for Latinx patients living with diabetes, in partnership with Sea Mar Community Health Centers and supported by the American Diabetes Association.
"Our ultimate goal is that patients do better and that their outcomes are not as grim as they are right now," Wright says. "We provide education at every single visit so patients learn about their diabetes and hopefully share that information with their families. We hope to create more awareness of healthcare disparities and how they contribute to health and illness. We hope our clinic to serves as a model not just for the Latinx population but for other underserved communities."