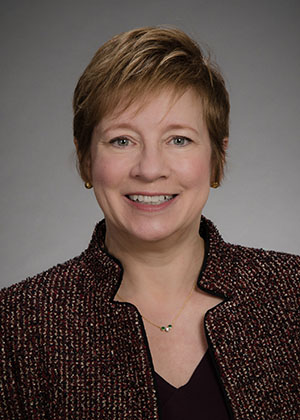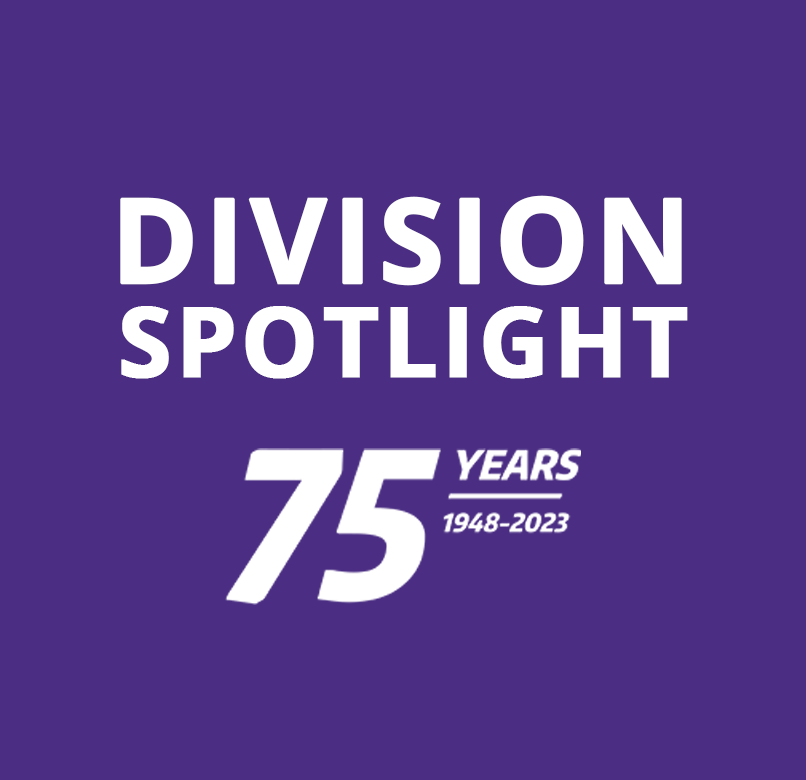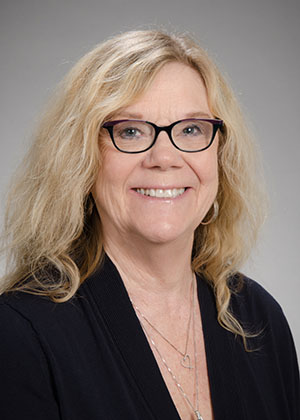 April 27, 2023
Division Spotlight: Medical Genetics
The Division of Medical Genetics was founded in 1957 by Dr. Arno Motulsky, known as the "father of pharmacogenetics".
Scroll for more

Back to top
Celebrating 75 years
As part of our 75th Anniversary, we plan to spotlight each of our divisions over the course of the year, in the order that they were established. Learn more about our 75th Anniversary on our website.
The Division of Medical Genetics was founded in 1957 by Dr. Arno Motulsky, and the Medical Genetics Clinic opened at University Hospital. Then one of the few genetic disease and counseling clinics in the country, it remains prominent today. This established UW at the time as one of only a few medical schools providing training in medical genetics, and as one of the first clinics in the country to provide family counseling for genetic diseases and to employ women in this profession. 
We are now a national leader in medical genetics clinical care, research and education. Over the years, we have expanded to 57 faculty members and a number of affiliates that have included one Nobel laureate, fifteen diplomates of the American Board of Medical Genetics, six members of the National Academy of Sciences, and two members of the Institute of Medicine.
EDUCATION AND FELLOWSHIP TRAINING
Our educational programming is designed to train individuals for academic careers in human and medical genetics. We offer training opportunities for graduate students, clinical residents and fellows as well as postdoctoral research trainees.
Master of Science in Genetic Counseling
The Genetic Counseling Graduate Program began development in 2018 by Dr. Gail Jarvik and Robin Bennett and enrolled it's first class of students in 2021. The program is designed to prepare graduates for careers as genetic counselors who can help translate genetic data into more effective patient care and are equipped to serve patients with a range of genetic conditions. Faculty leading this program include Robin Bennett, Brad Rolf, Penny Chow, Lauren Puryear, and Gail Jarvik.
Residency & Fellowship
Dr. Motulsky began training fellows in the division by early 1962. Since then, the Medical Genetics fellowship program has evolved into an ACGME accredited residency for clinical medical genetics, spanning prenatal, pediatric, and adult care, complemented by a T32 postdoctoral training program with the same mission - to train the future leaders of human and medical genetics.
Residency programs
We offer a Medical Genetics Two-Year Categorical Residency Program and a Combined Pediatric-Medical Genetics Residency Program.
Fellowships
We offer ACGME-accredited fellowship training in Laboratory Genetics & Genomics (LGG) and ACGME-accredited training for physicians in Molecular Genetic Pathology (MGP) and Medical Biochemical Genetics (MBG).
PATIENT CARE
Providing high quality patient care is a core part of our mission. We offer an interdisciplinary approach to the diagnosis, treatment and management of patients and their families with known or suspected genetic conditions. We provide risk assessment, genetic counseling and testing, and management plans for family members who have been informed that a relative has been diagnosed with a genetic condition.
We proudly serve diverse patient populations at the University of Washington Medical Center (UWMC) and Seattle Children's Hospital (SCH). Clinical faculty include Drs. Fuki Hisama, Sirisak Chanprasert, Marianne Dubard-Gault, Wendy Raskind, Andrew Stergachis, Gail Jarvik, Virginia Sybert, and Peter Byers as well as genetic counselors Lauren Puryear and Brad Rolf.
Adult Genetics Clinic
The UWMC Genetic Medicine Clinic offers consultation with board-certified Genetic Counselors and physicians who are Clinical Geneticists with advanced expertise in many areas of adult genetics and the genetics of common diseases including specialties in cancer genetics, neurogenetics, connective tissue disorders, dermatologic genetics, Turner syndrome, cardiovascular genetics, and autism genetics, and is home to a Huntington Disease Center of Excellence.
Specialty Genetics Care
We offer cancer genetics care at the both the University of Washington Medical Center Montlake campus and at the Fred Hutch Cancer Center. We offer adult biochemical genetics services and share a phenylketonuria (PKU) lifespan clinic with Pediatric Genetics.
RESEARCH
Our faculty have a long history of research in most areas of human and medical genetics and modern molecular biology. We are innovators in the understanding and treatment of common and rare genetic disorders.
Genetics of disease
Our investigators are internationally known for their contributions to our understanding of genetic risk factors for cancer and other rare diseases.
Drs. Mary-Claire King, Thomas Walsh, and Suleyman Gulsuner often collaborate in the mapping and characterizations of genetic disease.
Dr. Mary-Claire King is known for the identification of the genetic regions of the BRCA1 gene and BRCA2 genes associated with a high risk of breast cancer, ovarian and other risk. She subsequent identified genetic variation associated with numerous genetic disorders, particularly cancer and hearing loss. She has received numerous awards for her work, including the Lasker Foundation Award for Medical Research in 2014 and the US National Medal of Science in 2016.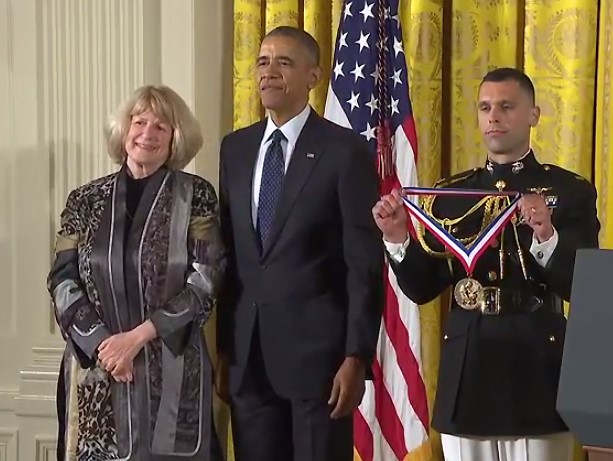 Dr. Gail Jarvik is known for demonstrating the genetic basis of both common and rare diseases, biomedical ethics, and genomic and precision medicine implementation. She leads the University of Washington site of the eMERGE (Electronic Medical Records & Genomics) study, in which UW investigators have returned polygenic risk scores to predict common diseases to patients.
Drs. Wendy Raskind, Ellen Wijsman, Elizabeth Blue, and Paul Valdmanis specialize in the identification of the genetic basis and characterization of neurological disorders, with particular expertise in neurodegenerative conditions, Alzheimer disease, and amyotrophic lateral sclerosis. Dr. Clement Furlong investigates gene-environmental interactions and susceptibility to environmental exposures, including the development of biosensor systems.
Gene Therapy, Regulation, and Technology
Drs. André Lieber and Chang Li are leaders in the field of gene therapy including the utilization of adenovirus as a vector, hemoglobinopathies, and infectious disorders. Their recent work with sickle cell disease drew national commentary and a personal lab visit from former NIH director Francis Collins.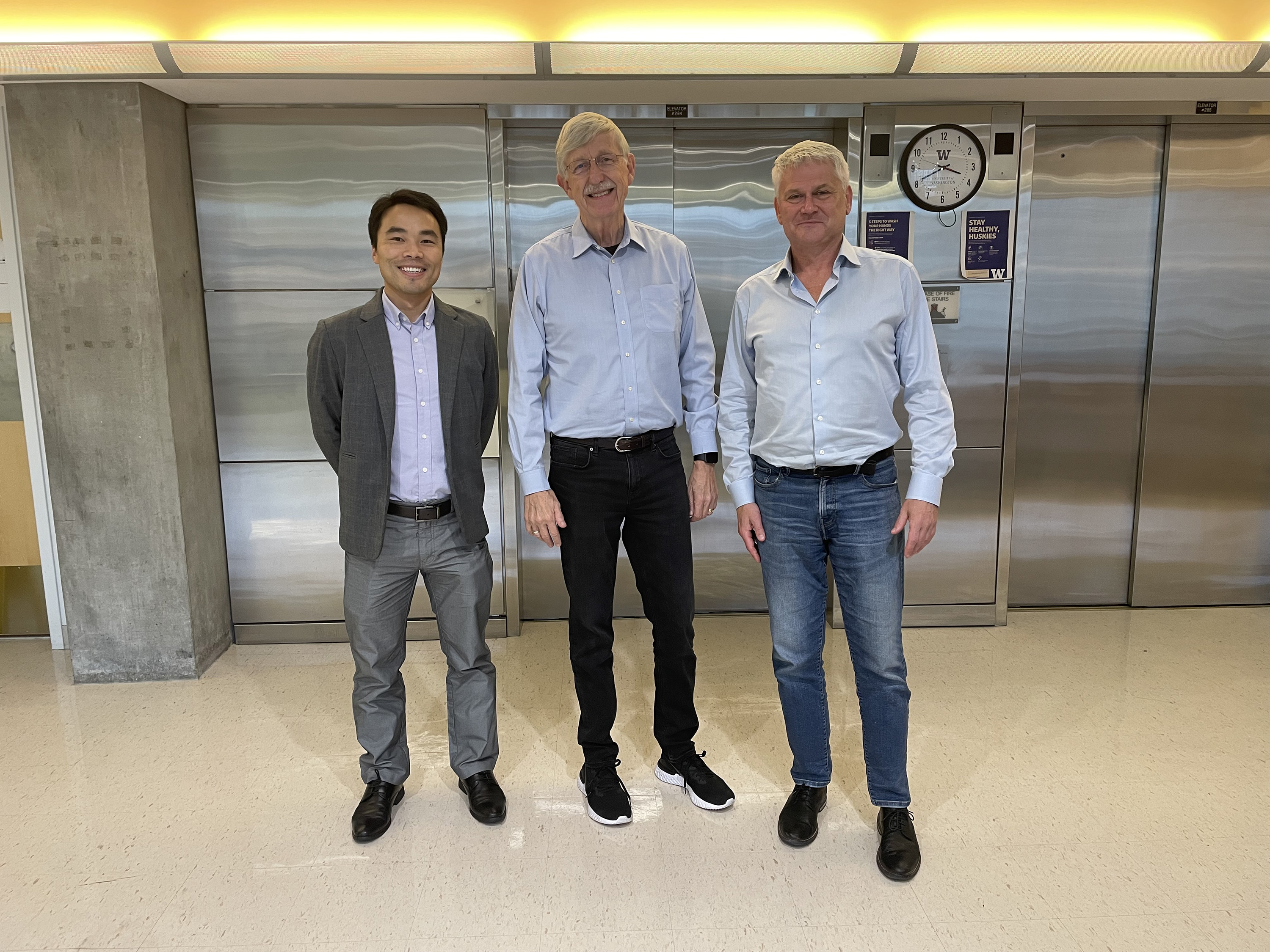 Drs. Joel Chamberlain and Jeffrey Chamberlain work on various aspects of both adult and pediatric onset muscular dystrophy, particularly gene therapy and other treatments. 
Dr. R. David Hawkins investigates gene regulation, including histone modifications,  DNA methylation, and the role of RNA with a particular interest in determining stem cell fate.  Dr. Paul Valdmanis is interested in gene therapy approaches including RNA interference and genome editing.
Dr. Andrew Stergachis develops novel technologies for stepping gene regulation, including his development and utilization of the FiberSeq technique, and applies these to human disease discovery. Dr. Stanley Fields is also interested in technology development, particularly centered on protein analysis and synthetic biology.
Statistical Genetics
Drs. Brian Browning, Elizabeth Blue, Mary-Claire King, Gail Jarvik, and Ellen Wijsman use mathematical approaches to human disease research. Activities include creating tools for genetic analyses, identifying the genes associated with many different and particularly complicated genetic conditions, and identifying the genetic disorders in undiagnosed patients.
All of Us Precision Medicine Program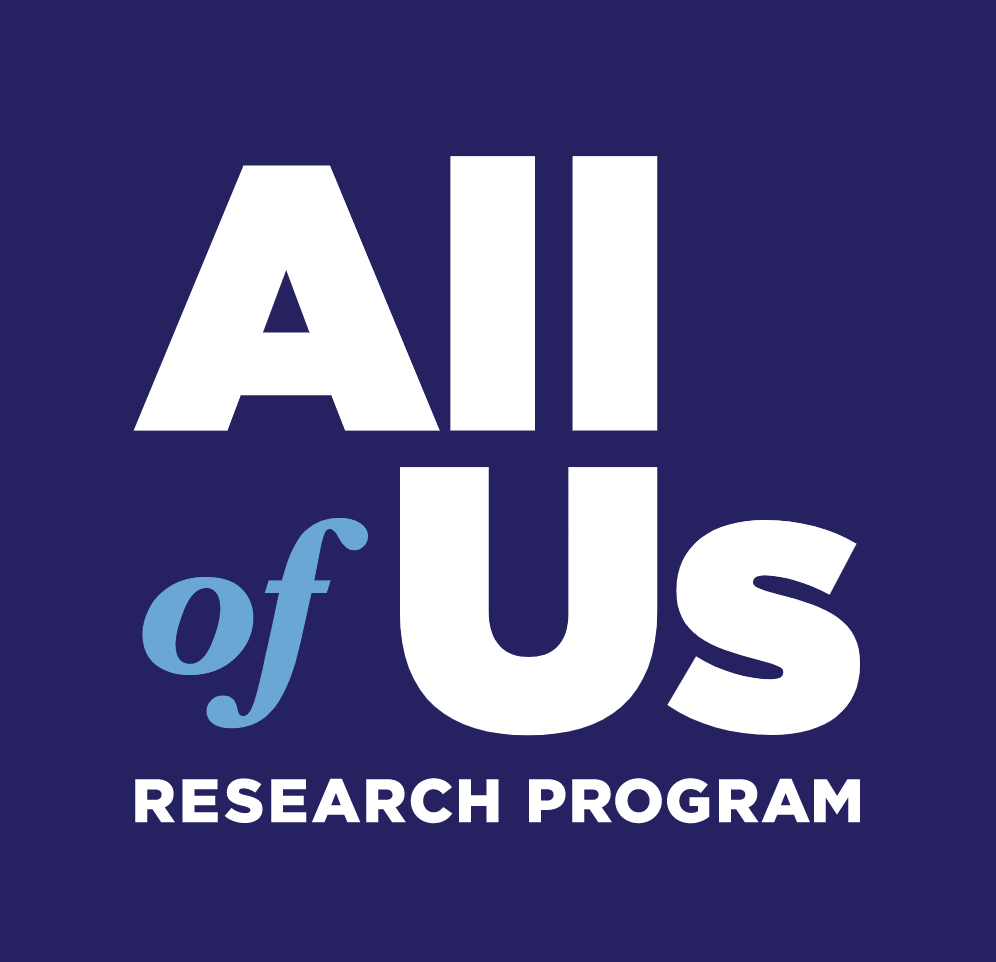 The Northwest Genomics Center, led by Medical Genetics faculty, is one of three genome centers around the country for the National Institutes of Health All of Us Research Program. All of Us seeks to improve precision medicine through a national effort to gather genetic samples from participants from many backgrounds to create a national medical research resource of health information, genomic data, and environmental data on over 1 million diverse participants for use by researchers. We generate genomic data from DNA contributed by program participants and identify genetic changes that are associated with disease so that information can be shared with participants. Dr. Gail Jarvik leads this program in Seattle and Dr. Andrew Stergachis is exploring gene regulation in this cohort.
National Undiagnosed Disease Network

The Undiagnosed Diseases Network (UDN) is a part of a national network that is funded by the National Institutes of Health. Its purpose is to bring together clinical and research experts from across the United States to solve the most challenging medical mysteries using advanced technologies. The UW study site, shared by the Departments of Medicine and Pediatrics, is one of a dozen clinical sites that seeks to provide a diagnosis and care for children and adults with undiagnosed diseases. Medical Genetics faculty participating in this program  include Drs. Gail Jarvik, Elizabeth Blue, Fuki Hisama, Sirisak Chanprasert, Andrew Stergachis, Virginia Sybert, Peter Byers, and Kathleen Leppig,
Important historical work: pharmacogenetics and lipid disorders
Dr. Motulsky was known as the "father of pharmacogenetics" and laid the foundation for the division's role as a leader in genetic discovery. His research centered around the role of heredity-environment interactions in the pathogenesis of disease. He introduced the concept of genetically determined drug reactions (pharmacogenetics) and worked extensively on several pharmacogenetic traits. Dr. Jarvik continues in this area.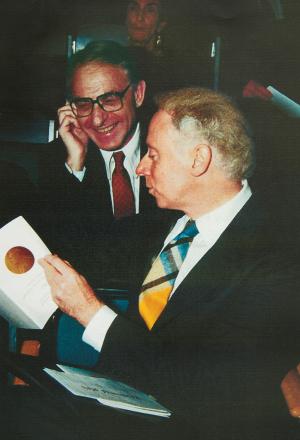 Beginning in 1961, Dr. Motulsky began mentoring postdoctoral trainees in medical genetics. Among his notable mentees was Dr. Joseph L. Goldstein, who came to the UW to study under Motulsky in 1970, established his research in understanding the role of genetics in blood lipid levels. Along with other scientists, they proposed that some families had an inherited tendency towards high levels of harmful blood fats. In 1985, as a result of their investigation, Dr. Goldstein was awarded the Nobel Prize in Physiology or Medicine with Dr. Michael Brown "for their discoveries concerning the regulation of cholesterol metabolism."
Late faculty member Dr. Samir Deeb also studied lipid disorders. Drs. Gail Jarvik, Ellen Wijsman, Elizabeth Blue, and Clement Furlong continue to work on lipid disorders.
Division Leadership