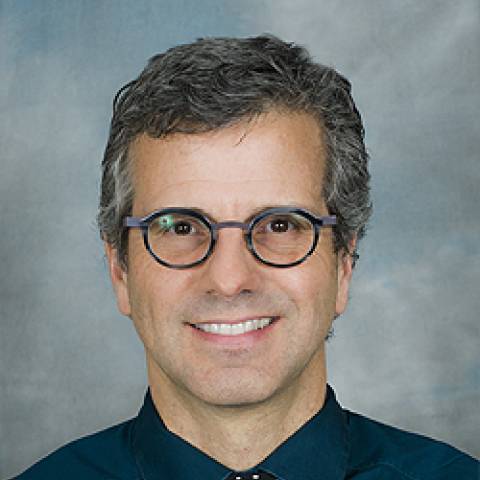 November 24, 2021
J. Randall Curtis to receive 2022 Lifetime Achievement Award
Curtis is the 2022 recipient of the Lifetime Achievement Award from the American Academy of Hospice and Palliative Medicine
Scroll for more

Back to top
Dr. J. Randall Curtis, professor (Pulmonary, Critical Care and Sleep Medicine) is the 2022 recipient of the Lifetime Achievement Award from the American Academy of Hospice and Palliative Medicine (AAHPM).
This award recognizes outstanding contributions and significant publications that have helped shape the direction of the field of hospice and palliative care.
Curtis holds the A. Bruce Montgomery – American Lung Association Endowed Chair in Pulmonary and Critical Care Medicine and is the founding Director of the UW Medicine Cambia Palliative Care Center of Excellence .
His research focuses on improving palliative care for patients with serious illness as well as for patients' families. He has authored more than 350 peer-reviewed research articles and more than 150 editorials and chapters.
He has received several awards for his research and teaching in palliative care including an Award for Excellence in Scientific Research from the American Academy of Hospice and Palliative Medicine and was named one of the 30 Visionaries in Hospice and Palliative Medicine by the American Academy of Hospice and Palliative Medicine.
Curtis made mentoring in palliative care research a priority during his career. He received a K24 Award from NHLBI for two successive 5-year periods for mentoring in patient-oriented research. He was the founding Director of a T32 award for palliative care research from NHLBI.
He is also a dual Director of an additional T32 award for pulmonary and critical care research that has been funded for over 30 years by NHLBI and is a multiple Director of an Implementation Science K12 Award, also from NHLBI.
He has been a primary mentor for 24 physician fellows in clinical research focused on palliative care. He has also mentored 10 pre- or post-doctoral trainees from the Schools of Public Health, Pharmacy, Nursing, and Social Work.