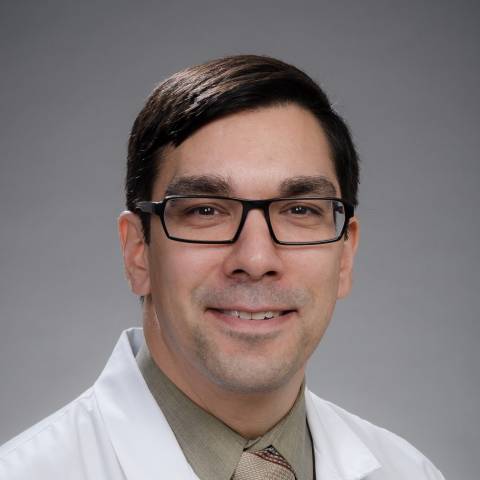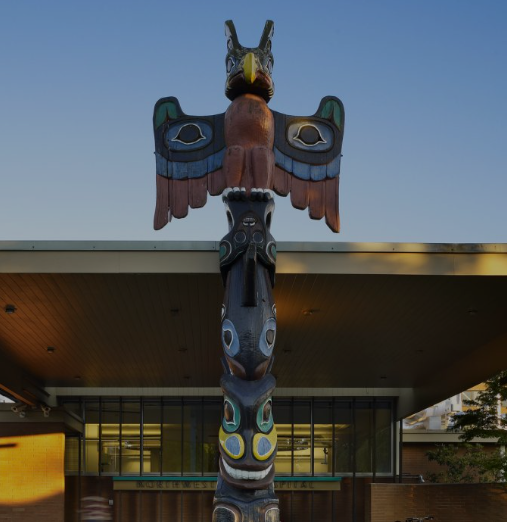 June 9, 2023
New Center for Indigenous Health to address American Indian and Alaska Native health inequities
Washington state funding was recently awarded to the University of Washington School of Medicine to expand opportunities for American Indian and Alaska Native (AIAN) premedical students, medical students and academic faculty.
Scroll for more

Back to top
AIAN healthcare inequities
Nationwide, American Indian and Alaska Native (AIAN) people experience significant health inequities when compared with other Americans.
Lower life expectancy and a disproportionate disease burden exist due to inadequate access to health services, poor educational attainment, poverty, systemic racism and discrimination, environmental impacts, and cultural barriers, among many others.
An important strategy to addressing these health care inequities and improving the quality of life for Washington's Tribes and Indigenous Peoples is to increase the number of AIAN physicians.
Research shows that healthcare in underserved communities improves with increased representation in medical providers. The physician-patient relationship is strengthened when patients see themselves as similar to their physicians in personal beliefs, values, and communication – factors associated with higher ratings of trust, satisfaction and intention to adhere to prescribed care. 
Underrepresented physicians have also been found to be more likely to choose to practice in, and promote research for, underserved communities.
A shortage of AIAN physicians
Washington state has 29 Federally Recognized Tribes and large Urban Native communities, however there is a significant shortage of AIAN physicians.
The consequence is a severe AIAN physician shortage for Native communities, and poor AIAN representation in academic medicine.
A 2018 report by the Washington State Medical Commission shows that there are 147 AIAN physicians for an AIAN population of 188,354, or about 1 physician per 1,281 population.
By contrast, there are 13,310 White physicians, or about 1 physician per 413 population that identify as white.
Tremendous barriers for AIAN students exist in Washington state to access higher education. A major contributor to the low rates of college entrance remains a low high school graduation rate. This leads to underrepresentation at both the undergraduate and graduate school levels.
Nationally, the number of AIAN academic faculty remains low.  In 2017, of 174,570 full-time academic faculty, only 0.48% were AIAN. 
Center for Indigenous Health
The newly formed Center for Indigenous Health is pioneered by Dr. Jason Deen, associate professor of medicine and pediatrics (Cardiology), and director of the UW Medicine Indian Health Pathway, and jointly led by Millie Kennedy, JD, Tribal Liaison through the UW Medicine Office of Healthcare Equity who will serve as the center's program manager.

Their mission is to improve Indigenous health by expanding opportunities for AIAN premedical students, medical students and academic faculty throughout the full spectrum of educational and career stages. Housed in the Department of Pediatrics, the center will serve as a resource throughout the UW School of Medicine for Indigenous health issues.
The center plans to support learners beginning from elementary school through college to strengthen the capacity to matriculate to medical school. For current AIAN medical students, residents and fellows, they plan to bolster systems to support their retention for academic success and foster a sense of community.
At the end of the spectrum, the center will support and expand the AIAN academic faculty body through mentorship and professional development to guarantee academic progress, provide cultural humility for AIAN health issues, and actively recruit new AIAN faculty to successful academic careers.
Furthermore, by proxy, it will expand opportunities for Wyoming, Alaska, Montana and Idaho (WWAMI region) students, due to the UW School of Medicine's long-standing connection to Native communities and resources that are directly served throughout the WWAMI region by the UW School of Medicine.  
"My personal goal is for Indigenous learners to feel seen and appreciated and have the tools to successfully achieve their goals," said Deen.

"Ultimately, I would like to make the University of Washington the place in the country leading advancement for Indigenous health and supporting the success of Indigenous learners and faculty."