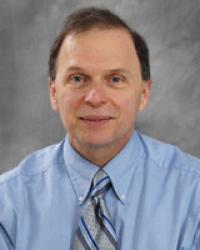 March 24, 2021
Edward Boyko receives Roger E. Pecoraro Award
Dr. Boyko will deliver the Roger Pecoraro Award Lecture in June.
Scroll for more

Back to top
Dr. Ed Boyko, professor (General Internal Medicine) is the 2021 recipient of the Roger E. Pecoraro Award by the American Diabetes Association.
This award recognizes a researcher who has made significant scientific contributions and demonstrates an untiring commitment to improving the understanding of the detection, treatment, and prevention of diabetic foot complications.
"Dr. Boyko is a highly accomplished and internationally recognized physician-investigator" said Dr. Joyce Wipf. "He worked with Dr. Pecoraro at the Seattle VA, prior to Dr. Pecoraro's untimely death in 1991 at the age of 47, and continues to advance the science of diabetes care, early detection of neuropathy and prevention/management of diabetic foot complications and infection. This work has important outcomes in limb preservation and preventing disability."