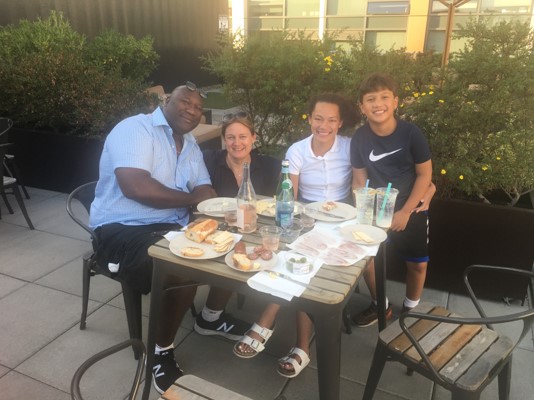 October 21, 2019
My vision for the future of the Department of Medicine
I have written my first blog post to tell you a bit about me and my family, and share my vision for the future of the department.
Scroll for more

Back to top
About me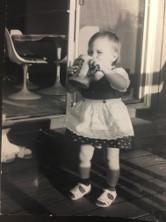 I was born in Portland, Oregon. My father worked at the Columbia River power plant (then called Bonneville power) and my mother worked at Lewis and Clark College. When I was four, our family moved back to Munich, Germany.
I completed medical school in Munich and wrote my clinical thesis on esophageal pH-monitoring in infants. During this time, I spent a year at Cornell as an exchange student.
After receiving a Deutsche Forschungsgemeinschaft (DFG) stipend, I joined a basic laboratory in San Diego to work as a post-doctoral fellow on differential gene expression in colon cancer. We created gene expression arrays and worked on ways to assess and quantify gene expression.
I learned to approach fundamental problems from a new angle and benefitted tremendously from stepping outside my comfort zone. It became clear to me that I wanted to become an academic physician and I matched into the Physician Scientist Training Program at UCSD. 
These years were formative and led to my clinical focus on hereditary colorectal cancer syndromes and genetics and my laboratory on TGF-β family signaling in GI cancer and inflammation. I feel fortunate for this rewarding path, allowing me to serve a fascinating population which helped generate questions to inform my basic studies.
I also met my future husband Gerald when at UCSD. He led academic outreach in the undergraduate colleges and invited me to give a lecture to summer students. He started medical school in 2006, the same year our daughter Zoe was born, and went on to train in Emergency Medicine in Chicago.
We are happy that Gerald is now part of the UW family too; he is a clinical assistant professor in the Department of Emergency Medicine and will be based at Northwest Hospital.
Our son Timothy was born in 2012 and in 2013 I was recruited to the University of Illinois at Chicago (UIC) to be chief of Gastroenterology and Hepatology.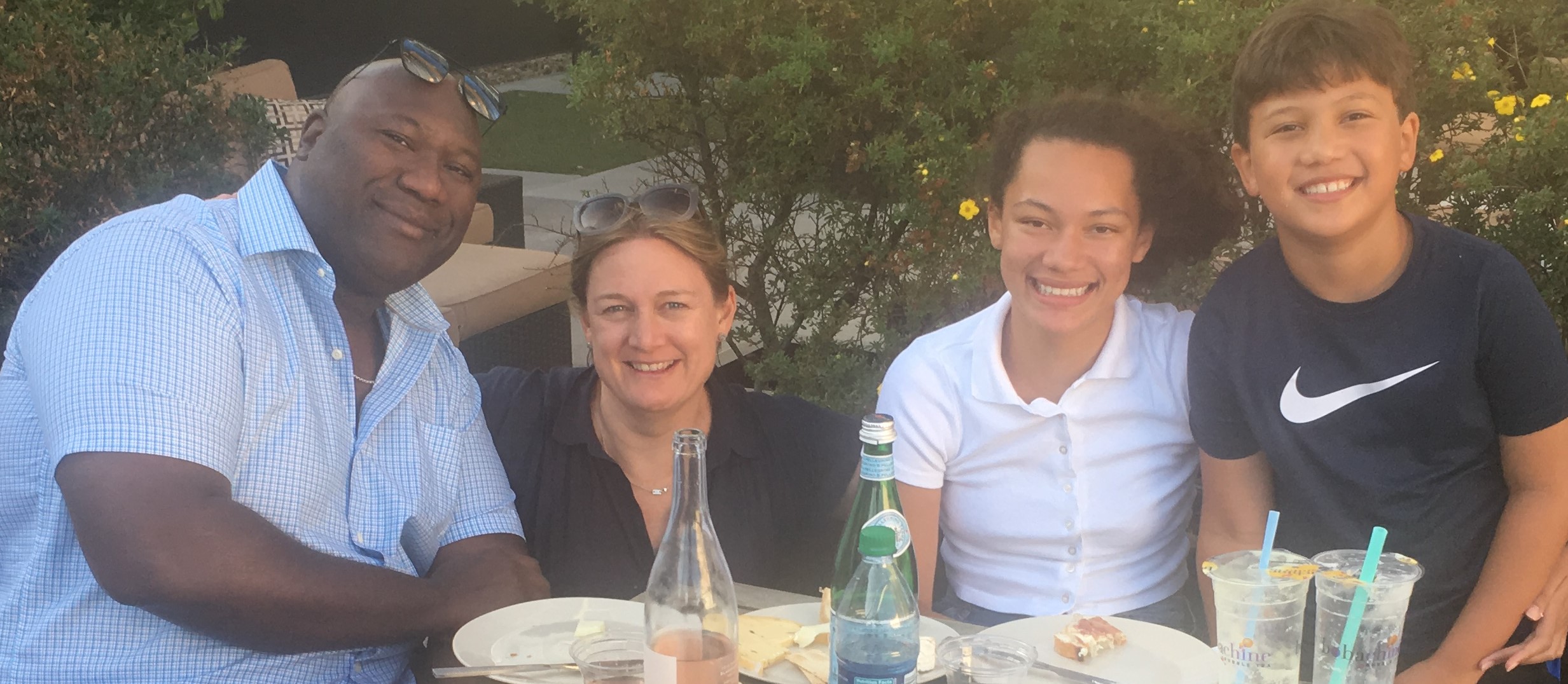 The future of the Department of Medicine
We are all aware of the many challenges in academic medicine these days. They are varied, personal, systemic and ever-changing. With this, I find it very important to define who we are, what works well and what success means to us.
How we personally feel about the work we do is hugely important. Purpose and balance allow for long and productive careers. The degree of burnout in the medical field is alarming and proactively addressing burn out is the only way to long-standing academic success.
I look forward to working with all of you to create and sustain a joyful work environment that is reflective of our mission.
Our strengths
We are truly the academic leader in the region. In addition to taking care of patients, we are teaching the next generation of caregivers and performing transformative medical research.
We also attract the most talented, mission-driven work force, which results in innovative patient-centered scientific discovery.
Let's build on these strengths.
Our opportunities
Many opportunities are emerging, including (among many others):
Computing's potential to transform health care by applying machine learning and big data to deliver targeted treatment and improve outcomes
Leveraging bioengineering to create technologies to improve life
Measuring the quality of what we do to see population health change in real time
Personalizing risk stratification and treatments through genomics and protein design
Rethinking how and where we deliver care and do so as a team of physicians, trainees, staff, teachers and scientists
Diversity, equity and inclusion
To be most effective, we also need to deliver culturally-sensitive care and understand and represent the population we are treating. We need to keep up with change of the population of our country and increase the recruitment, retention and advancement of staff, faculty, fellows and residents from groups under-represented in medicine and academia.
We need to promote an inclusive environment across the department for all to be successful.
I am also committed to creating a workplace and clinical environment that focuses on gender equity and the prevention of sexual and gender harassment and am thrilled that UW Medicine has joined TIME'S UP Healthcare.
My goals
I have outlined some of my goals for the upcoming year, and for the next 3-5 years. I encourage input and engagement and will be offering many different opportunities for you to meet with me so that I may learn what is important to you. 
Year 1: Listen, Learn, Implement
Collectively define success and priorities
Develop a strategic plan that emphasizes research and teaching and complements FIT and the system-wide strategic refresh
Assess research/teaching benchmarks and set goals
Assess departmental processes (where can we simplify? work better together? centralize versus decentralize?)
Continue discussions around improving the compensation model
Increase faculty engagement
Increase workforce morale
Diversify ourselves, include all
Years 3-5
Sustained nationally recognized academic success

Pipeline of physician-scientists and academic leaders
Innovative approaches affecting patient outcomes
Productive, engaged faculty, trainees and staff

Top choice employer for all
Diverse and inclusive department that works well with each other and others outside
Sustained philanthropic support
Equity of expectations and delivery of care
True team versus silos
Thank you for welcoming me and my family to Seattle, the Department of Medicine and the UW Medicine community. Together, we will do great things and enjoy doing so. 
My Vision for the Future of the Department of Medicine, Grand Rounds Presentation, Oct. 3, 2019