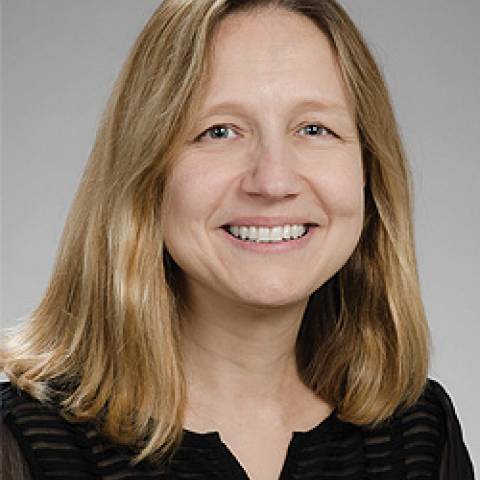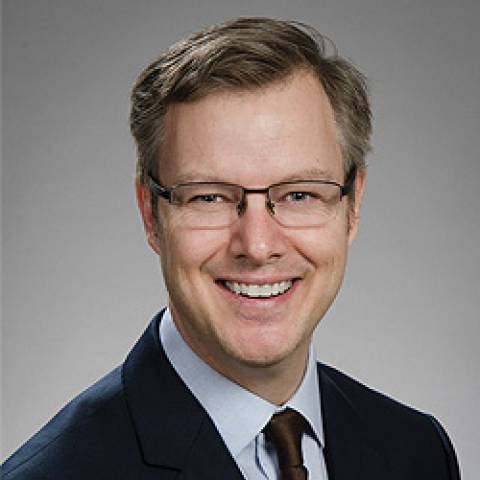 September 26, 2023
Farewell to Kiran Bambha and Scott Biggins
They are transitioning to the University of Pittsburgh Starzl Transplant Institute.
Scroll for more

Back to top
Drs. Kiran Bambha and Scott Biggins have accepted new positions at the University of Pittsburgh Starzl Transplant Institute. Their last day with the Department of Medicine is Oct. 2.
Kiran Bambha
Dr. Kiran Bambha received her medical degree from Tulane University School of Medicine and completed her clinical training in internal medicine and advanced training in clinical research at the Mayo Clinic.
She completed her fellowship in transplant hepatology and was recruited as faculty at UCSF before transitioning to the University of Colorado in 2010.
She joined the University of Washington in 2017 as a clinical transplant hepatologist and clinical researcher and subsequently appointed medical director of the Liver Donor Liver Transplant (LDLT) program.
As LDLT Medical Director, she has put the University of Washington Division of Gastroenterology (UWGI) on the map for living donation for liver transplant. Prior to her arrival in 2017, UWGI had performed only one LDLT. That number has now grown to 59 for adult and pediatric transplants (both UWMC and Seattle Children's), and indications for LDLT have been extended to include isolated hepatic metastasis. UW is currently among the top 3 centers in the nation for LDLT.
"When I met Kiran upon my arrival in 2021, I remember being inspired by her passion to elevate living donation as 'the first best choice' for transplantation," said Gastroenterology Division Head Dr. Rotonya Carr.
Nationally, she is a member of the North American Living Liver Donation Innovation Group, the American Society of Transplantation (AST) Living Donor Community of Practice, the AST Liver and Intestinal Community of Practice, and the American Liver Foundation Transplant Workgroup.
In addition to her leadership as LDLT Medical Director, Bambha is a clinical researcher focused predominantly on clinical trial research in the field of metabolic dysfunction-associated steatotic liver disease (MASLD - formerly non-alcoholic fatty liver disease, NAFLD).
Her other notable research contributions include epidemiologic surveys assessing factors that impact decisions for organ donation and factors that impact potential wait-list removal.
"My hope is that Kiran will continue to build upon her experience at UWGI as she assumes the position of Medical Director of Hepatology and Director of Operations and Quality for Liver Care and Liver Transplantation at the University of Pittsburgh Starzl Transplant Institute," said Carr.
Scott Biggins
Dr. Scott Biggins received his medical degree from the University of Southern California. He completed his internal medicine residency at Oregon Health & Science University and his gastroenterology fellowship training and master's degree at the University of California, San Francisco.
His career as a transplant hepatologist began at UCSF where he was recruited as an assistant professor of Medicine before transitioning to the University of Colorado in 2010.
Biggins was recruited to the University of Washington in 2017 as section chief of hepatology, co-director of the Liver Transplant Program and director of the UW Liver Care Line Center. He is also the founding director of UWGI's Center for Liver Investigations Fostering Discovery (C-LIFE).  He was promoted to professor this summer.
A few notable achievements under his leadership include:
Hepatology at UWGI expanded its reach to both the Eastside Specialty Center clinic and Spokane.
Adult liver transplantation increased from 86 in 2017 to 114 in 2022, including a thriving program of living donation.
The Transplant Hepatology fellowship was established.
Hepatology research grew to include both clinical trials and clinical/epidemiologic investigator-initiated and industry-supported research.
A new revenue stream from the Centers for Medicare & Medicaid Services (CMS) was captured for physician pre-transplant activities.
Most recently,  Scott led the negotiations for an upcoming relocation of the Spokane clinic and is helping formalize and operationalize the new UW Medicine Transplant Institute.
Nationally, he is a member of the UNOS Policy Oversight Committee and Vice Chair of the UNOS Liver and Intestinal Organ Transplantation Committee. His most impactful scholarly contributions include his work establishing the MELD-Na score and his more recent work updating that score to reduce transplant allocation disparities for women. This work culminated in the recently approved MELD 3.0.
"I know that this experience of leading our hepatology team and being a valued member of UWGI will be foundational to his upcoming roles at the University of Pittsburgh Starzl Transplant Institute as UPMC Endowed Chair for Patient Centered Care, Chief of Liver Care for the UPMC Health System, Chief of Hepatology & Liver Transplantation, and Co-Director of Clinical Research for the STI," said Carr.