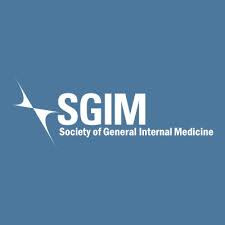 March 7, 2023
Society of General Internal Medicine awards
Congratulations to those who received awards at the 2023 Northwest Regional Society for General Internal Medicine (SGIM) conference.
Scroll for more

Back to top
Award winners
Clinician Educator Award
Dr. Anna Golob, assistant professor
This award is intended to highlight outstanding Clinician Educators in our region. The award is given to individuals who are working towards developing their careers as Clinician Educators and who have displayed innovation and excellence in teaching and/or in the delivery of clinical care. 
Advocacy and Community Service Award
Dr. Anders Chen, assistant professor
This award is to recognize SGIM members who have made significant contributions to improve the health of their community through advocacy and/or community service.
Poster winners
Top Innovation Poster (tie): Dr. Adam Jayne-Jensen, clinical assistant professor
"Improving Access to Outpatient Treatment for Covid-19 through use of an electronic patient questionnaire and online digital visits"
Top innovations poster (tie): Dr. Courtney Tuegel, acting assistant professor
"Development of a contingency management program for stimulant associated cardiomyopathy in veterans experiencing homelessness"
Top clinical vignette: Dr. Toni Brassfield, R1
"Strongyloides stercoralis hyperinfection following initiation of CHOP therapy"