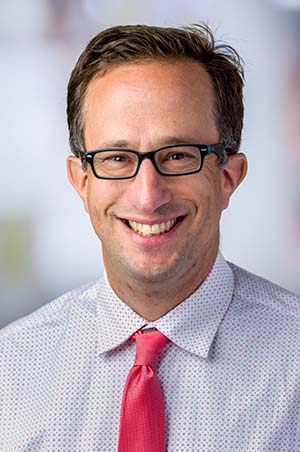 February 6, 2023
Joshua Schiffer elected to the American Society for Clinical Investigation
Election to the ASCI is a milestone in the physician-scientist career path.
Scroll for more

Back to top
Dr. Joshua Schiffer, professor (Allergy and Infectious Diseases) has been elected to membership in the American Society for Clinical Investigation.
Founded in 1908, the ASCI is one of the nation's oldest medical honor societies and is among the few organizations focused on the special role of physician-scientists in research, clinical care, and medical education, as well as leadership positions in academic medicine and the life sciences industry.
The ASCI is a nonprofit medical honor society composed of more than 3,000 physician-scientists from all medical specialties. The Society is dedicated to the advancement of research that extends understanding of diseases and improves treatment, and members are committed to mentoring future generations of physician-scientists.