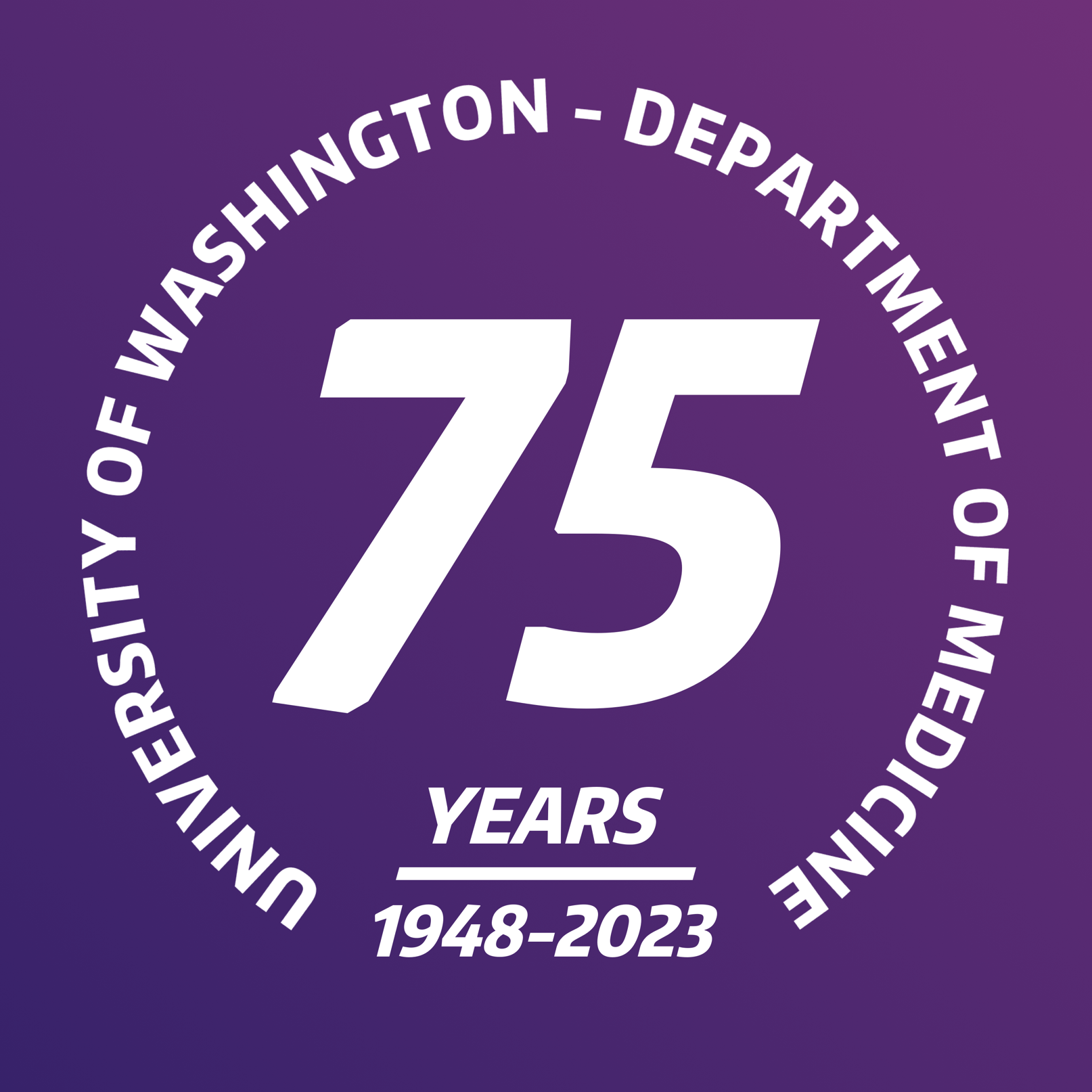 January 3, 2023
Please join us in celebrating our 75th anniversary!
Scroll for more

Back to top
The Department of Medicine was founded in 1948 with an original group of six stellar faculty members teaching and practicing at a single site. We are now the largest department at the University of Washington.
To commemorate our 75th anniversary, we plan to highlight our achievements and milestones, spotlight our divisions and programs, honor our history, and outline our plans for our future.
We start our celebrations by honoring our people. We have compiled lists of 75 changemakers and 75 emerging leaders, and will be highlighting others throughout the year.
Please visit our website for more information: