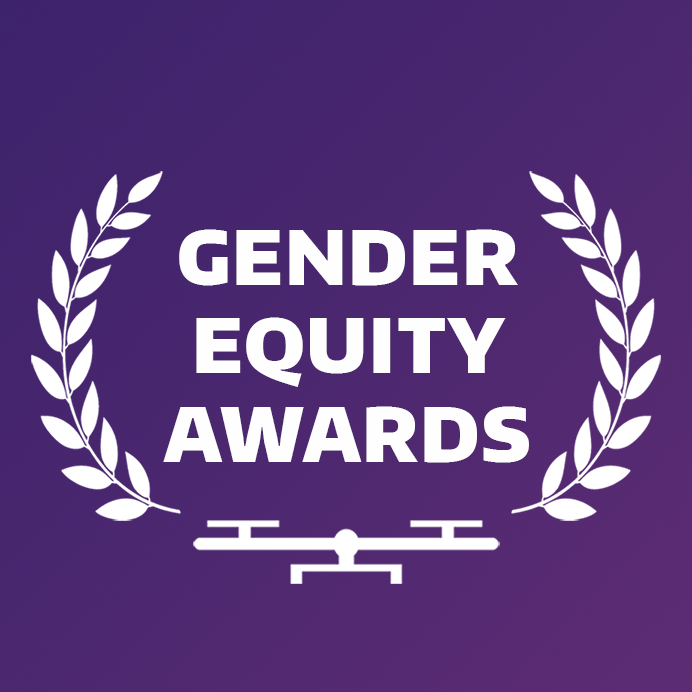 May 8, 2023
2023 Gender Equity Awards
Congratulations to this year's recipients: Monica Fawthrop, Erin Kross, Lex Powers, and Judith Tsui.
Scroll for more

Back to top
Established in 2021, the Department of Medicine Gender Equity Awards recognize and celebrate individuals who are dedicated to supporting the success of women and gender minorities.
Congratulations to the 2023 recipients:
Mentorship Awards
The Mentorship Awards honor those who have encouraged and supported women and gender minorities in their academic and professional endeavors.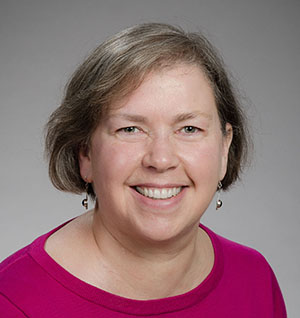 Monica Fawthrop, administrator, Divisions of Gerontology and Geriatric Medicine and Pulmonary, Critical Care and Sleep Medicine. Monica has been with the Division of Pulmonary, Critical Care and Sleep Medicine for 35 years, and with the Division of Gerontology and Geriatric Medicine since 2016.
Monica is one of our longest standing administrators. Her penchant for mentorship, combined with her friendly, approachable way of working with others, sets a tone of partnership and support for all ranks of staff, from the most junior to the most senior. She has helped onboard and mentor newer administrators in our department throughout the years, dedicating time and effort to help them be successful. She is a skilled and thoughtful mentor, gender equity advocate, and valued resource. 
Some comments about Monica's mentorship:
"A guiding light"
"Easy to approach and always willing to help"
"Monica's excellence in mentorship is integrated into who she is as a person and is so seemingly effortless for her that it's difficult to quantify."
"The department needs more people like Monica. Someone who is willing to provide her time and knowledge to help others improve and to recognize others, especially minorities, when deserved."
"Her generous and supportive approach to mentorship, particularly of those female leaders in our department, has significantly contributed to a positive culture within our divisions and the department."
---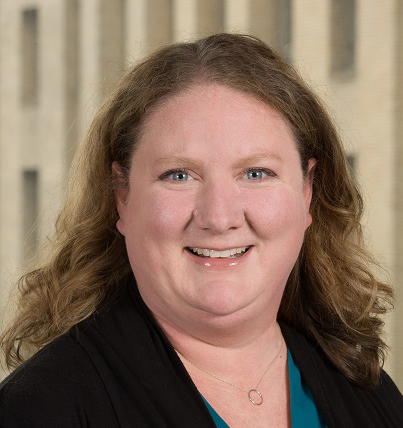 Erin Kross, associate professor (Pulmonary, Critical Care and Sleep Medicine) and director, Cambia Palliative Care Center of Excellence.
Dr. Kross has mentored and championed the careers of countless women at UW and beyond, most of them women in male-dominated fields. Additionally, she has pioneered many innovations in both personal and institutional approaches to mentorship that have improved equity and opportunity for mentees from diverse backgrounds.
Dr. Kross founded and chaired the division's highly-successful mock grant review program from 2013-2021. This program provides participating grant applicants with written and verbal mock reviews modeled on NIH study section procedures and conducted by experienced senior faculty reviewers in conjunction with mentored junior reviewers. The program has been universally recognized as one of the most transformative factors in the division's success rates with NIH F- and K-series grant applications, and it is undoubtedly a driver of equity for trainees and junior faculty in this highly competitive space.
Some comments about Dr. Kross's mentorship:
"Dr. Kross is a phenomenal research mentor, striking that perfect balance between allowing trainees to grow in their autonomy and independence, while at the same time offering just the right amount of supportive guidance to ensure success."
"Dr. Kross's mentee-centered approach to mentorship, her track record of mentoring women, and her record of equity-driving innovations in mentorship exemplify what women, gender minorities, and all who are dedicated to equity need from mentors and leaders in academic medicine."
"Dr. Kross is the epitome of an ideal mentor, respecting a mentee's goals and values, encouraging and rewarding success while also supporting them through drawbacks and failures, and modeling inclusion, diversity and equity through her openness and acceptance at an individual level as well as across the wider community with whom she engages."
---
Judith Tsui, professor (General Internal Medicine). Dr. Tsui has an impressive mentorship record  evidenced by numerous mentees receiving grant funding, publishing in esteemed journals, and becoming leaders in their fields of study.
Dr. Tsui's novel mentoring program, Medical Student Addiction Research (MedStAR), is emblematic of her commitment to quality mentoring, including for women, and for those who come from disadvantaged backgrounds. Through this NIDA-funded program, select medical students receive training in conducting addictions-related research, and with the support of specialized mentors, complete a summer research project, and receive ongoing clinical and research mentoring throughout the rest of medical school. The program also creates research and leadership opportunities for clinical and research faculty mentors and builds collaboration across faculty. Women are well represented among both the trainees and faculty of Med StAR.
Some comments on Dr. Tsui's mentorship:
"Dr. Tsui has had a far-reaching positive impact on the careers of many trainees and faculty at the University of Washington, where she has donated countless hours to thoughtful mentoring, developed novel structured mentoring programs, and built collaboration across disciplines, hospitals, and career paths and stages."
"Dr. Tsui is a phenomenal mentor for women in particular...she encourages women in academic medicine to connect, work together, and provide each other support to advance in a field where gender inequity and sexism are pervasive."
"Dr. Tsui's commitment and success in mentoring women faculty are exceptional. Her passion, dedication and acumen in creating opportunity for women faculty and trainees at the University of Washington have substantially improved the mentoring and career advancement landscape within and beyond our Division—for all, and in particular for women."
Trailblazer Award
The Trailblazer Awards honors those who have blazed a trail for women and gender minorities, served as a catalyst for change that enhances the success of women and gender minorities, and/or who have made noteworthy contributions to the department, school or larger community.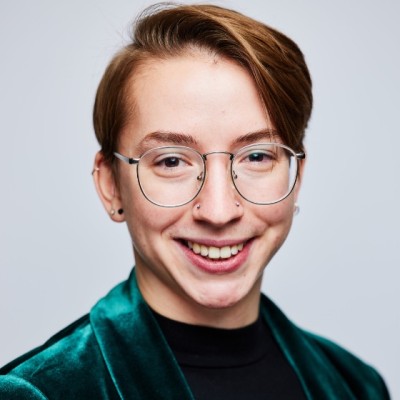 Lex Powers, genetic counselor (Medical Genetics). Lex was one of 14 students in the first cohort of the Genetic Counseling Graduate Program.
They have done transformative work to break-barriers and advance gender diversity and equity, including developing a gender inclusive provider-facing language guide for genetic counseling providers. Lex presented this guide to the local community of genetic counselors and it has sparked conversations in clinics across the state about how to better serve gender-diverse patients.
They have also emulated the use of gender-inclusive language in how family history information is taken (in the form of a pedigree) in genetic counseling encounters and using gender inclusive language in clinical documentation.
Some comments on Lex's trailblazing:
"I changed the guidance I provide to guest speakers around gender-inclusive language and I sought out additional training for myself in gender-inclusivity. I am now a member of the UW Trans Health Allies group and I know I provide better service to my patients because of Lex's example."
"Lex is a stellar example of a trailblzer. They have worked on a number of gender-inclusivity projects that will benefit UW and the broader genetic counseling community."
"Lex completed all of this work as a genetic counseling trainee. They overcame feelings of imposter syndrome, uncertainty, and resistance from practicing genetic counselors to create a resource that did not exist previously. This would have been an incredible feat for a seasoned genetic counselor, yet Lex was able to achieve this during their time training to be a genetic counselor."