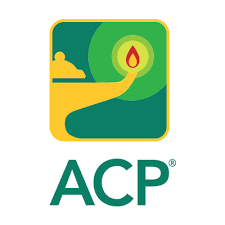 November 7, 2023
American College of Physicians awards
Congratulations to the 2023 recipients of the American College of Physicians Washington Chapter Awards.
Scroll for more

Back to top
Congratulations to the following Department of Medicine faculty who received awards at the recent American College of Physicians (ACP) Washington state chapter meeting:
Golden Apple Award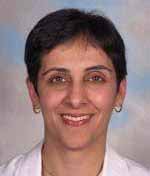 Dr. Anita Chopra, clinical assistant professor, received the Golden Apple Award. This award honors volunteer teachers who have made a substantial contribution to the education of medical or other health profession students in his/her community.
Balancing teaching with all the other demands of the medical profession is an important contribution to the future of internal medicine.
Hospitalist of the Year Award
Dr. Laura Quinnan, clinical assistant professor, received the Washington ACP Hospitalist of the Year Award. This honor is bestowed upon a hospitalist considered to be a role model by his or her peers.
Winners possess excellent clinical skills, dedication to patients, enthusiasm for medical practice, leadership, and the ability to maintain humanity and a healthy balance between professional and personal interests.
Community Service Award
Dr. Laxminarsimha Reddy, clinical associate professor, received the Community Service Award. This award recognizes those who have an exceptionally positive impact on their community through volunteer activities.
Douglas S. Paauw Outstanding Student Award
Antonio Guadamuz received the Douglas S. Paauw MD Outstanding Student in Internal Medicine Award, which honors the outstanding medical student of the year.