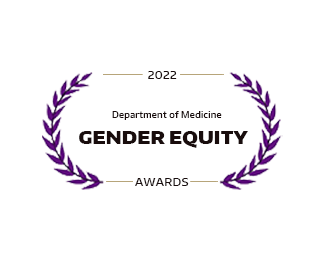 July 12, 2022
Inaugural Gender Equity Awards announced
Drs. Michi Shinohara, Stephanie Page, and the Internal Medicine Residency staff are the inaugural recipients of our Gender Equity Awards.
Scroll for more

Back to top
Established in 2021, the Department of Medicine Gender Equity Awards recognize and celebrate individuals who are dedicated to supporting the success of women and gender minorities.
Congratulations to the 2022 recipients of the inaugural awards:
Gender Equity Mentorship Award
The Mentorship Awards honor those who have encouraged and supported women and gender minorities in their academic and professional endeavors.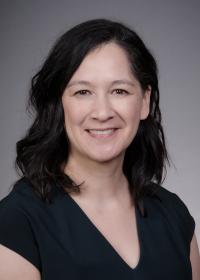 Dr. Michi Shinohara, associate professor (Dermatology) is the inaugural recipient of the Gender Equity Mentorship Award. Dr. Shinohara has been a transformative force within the Division of Dermatology and a champion for equity, diversity, and inclusion efforts. She has carved a path for future generations of leaders and become a strong role model for young women and residents and fellows of color who seldom see themselves represented in the disproportionately white, male-dominated field of dermatology. 
Over the past five years she has advised over 18 mentees, prioritizing women, those who identify as an underrepresented medical students interested in dermatology, and those interested in health disparities. Nationally, she is as a mentor for the American Academy of Dermatology Diversity Mentorship program, Student National Medical Association Dermatology Group, and the Skin of Color Society Mentorship program, and she has led multiple symposia at national meetings (American Academy of Dermatology, American Society of Dermatopathology 2021, Association of the Professors of Dermatology 2021) focused on developing mentoring skills and increasing diversity in dermatology.
Gender Equity Trailblazer Awards
The Trailblazer Awards honors those who have blazed a trail for women and gender minorities, served as a catalyst for change that enhances the success of women and gender minorities, and/or who have made noteworthy contributions to the department, school or larger community.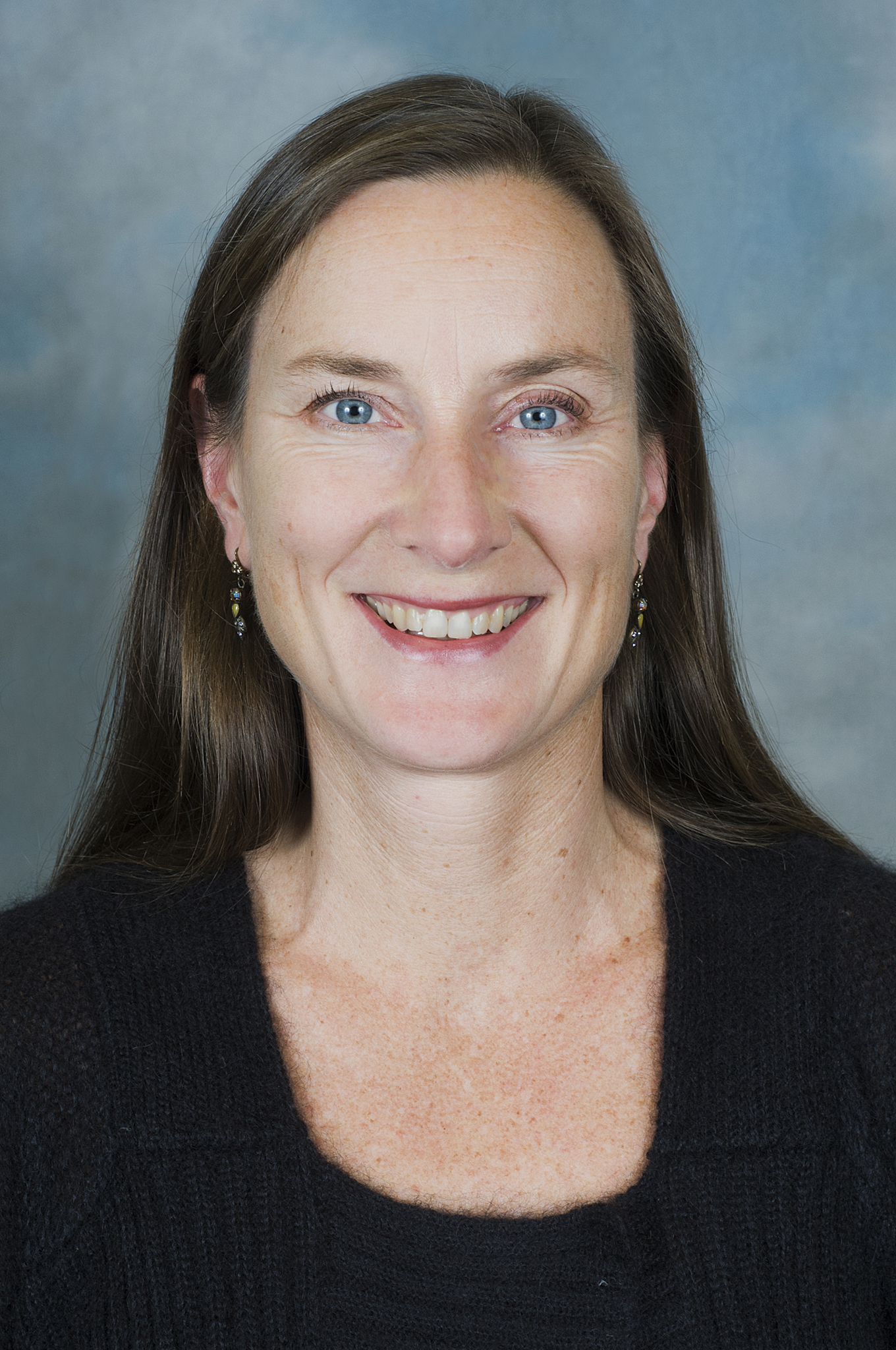 Dr. Stephanie Page, professor and head (Metabolism, Endocrinology and Nutrition) is an inaugural recipient of the Gender Equity Trailblazer Award. Dr. Page's leadership style "inspires everyone within the division. She ceaselessly encourages others to similarly advocate for a more equitable world for women and minorities, both within the medical system and more broadly in society.
Stephanie's innovative, egalitarian mind is reflected in her own line of research dedicated to developing the first form of hormonal contraception for men. A pioneer in this field, her work could lead to the prevention of millions of unplanned pregnancies, promising not only an enormous public health impact but also newfound gender equity in family planning."
She has created innovative initiatives and new leadership positions for women in the division. Under her leadership, she recruited nine women as part of the UW Medicine Diabetes Institute expansion. Several of these women have been promoted to important leadership roles, including the directors of the of the UW Diabetes Institute Clinic, the Polycystic Ovary Syndrome (PCOS) Clinic, the Adolescent and Young Adult Diabetes Clinic, the LatinX Diabetes Clinic, the UW Lipid Clinic, as well as the associate director for research at the UWMDI, director of the Endocrine Fellowship Program, and director of Equity, Diversity, and Inclusion (EDI). 
Internal Medicine Residency Program Team
The Department of Medicine IM Residency Program team* has demonstrated a longstanding commitment to promoting a culture of inclusion – within that core value is a commitment to increasing equity for women and gender minorities in our department – and they have been trailblazers in recruitment, policies and practices, leadership diversity and communications.
Recruitment: For more than 20 years, the Internal Medicine Residency program staff have championed the recruitment of women and gender diverse individuals.
Policies/practices: The IM program staff have been trailblazers creating polices and enacting processes that support pregnant, post-partum, and chest-feeding residents.
Leadership diversity: IM program staff are intimately involved in the selection of program leadership, both faculty and learners, and have played an important role in the increasing number of women and gender minority leaders in the program.
Communications: The EDItorial is a monthly newsletter conceived by 3 members of the IM Residency team in the wake of George Floyd's murder in 2020.

---
*Whitney Harper is also a member of this team but is ineligible to receive the award due to her role on the DOM Gender Equity Council.