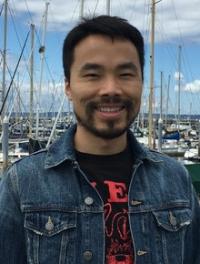 May 10, 2022
2022 Chair of Medicine Scholars Award
Congratulations to the 2022 Chair of Medicine Scholars Award recipient, Dr. Chang Li.
Scroll for more

Back to top
The Chair of Medicine Scholars Awards, initiated in 2013, are awarded annually to meritorious University of Washington Department of Medicine trainees to foster their transition to the roles of physician-scientist and principal investigator. Each award offers $50K per year for two years in salary support to facilitate transition to appointment as a junior faculty member.
Congratulations to the 2022 award recipient, Dr. Chang Li, acting instructor (Medical Genetics).
Dr. Li earned his PhD in Biochemistry and Molecular Biology from the Wuhan Institute of Virology, Chinese Academy of Sciences. His PhD projects investigated viral entry mechanisms and established gene therapy approaches for HIV-1 infection. Dr. Li conducted his postdoctoral training at the University of Maryland and University of Washington. His research focuses on in vivo HSC gene therapy for genetic disorders and infectious diseases.