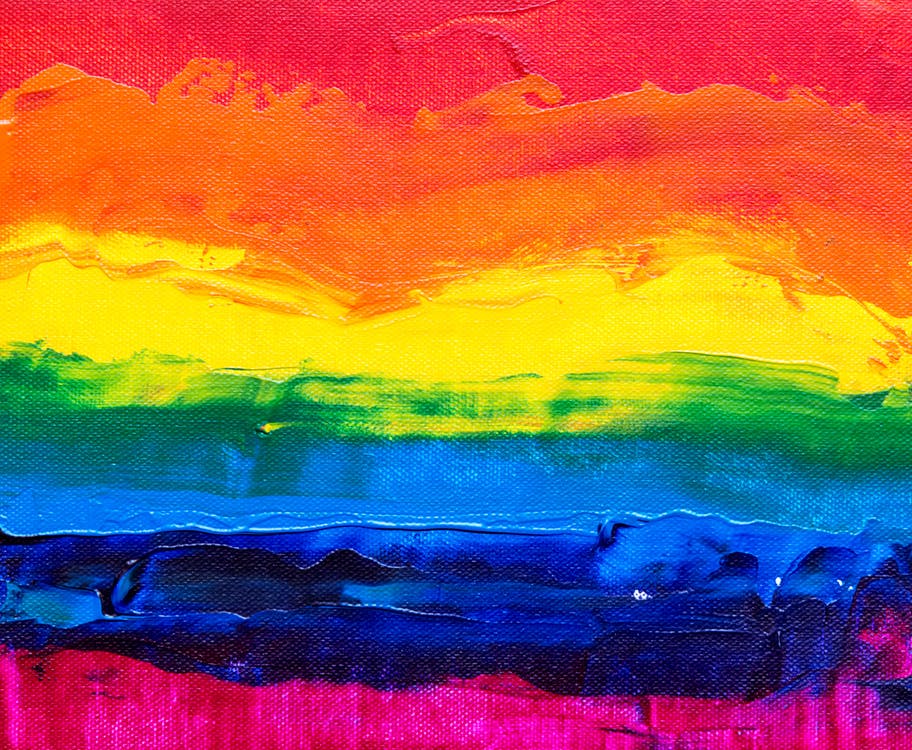 June 2, 2022
June is Pride Month, please join us in celebrating LGBTQ+ people and culture.
Scroll for more

Back to top
History
Pride Month is celebrated in June to commemorate the 1969 Stonewall Uprising, aka the Stonewall Riots, in New York City, which helped spark the modern gay rights movement. 
2022 Pride Events
PRIDE IN THE PARK
Saturday, June 4, 2022, noon to 7 p.m., Volunteer Park, Seattle
This free-to-attend event will feature a can't-miss lineup of local LGBTQIA+ performances co-curated in partnership with Taking B(l)ack Pride, activities, food trucks, an alcohol garden, non-profit booths and much more. Seattle Pride in the Park is open to all ages with family events available throughout the day.
SEATTLE PRIDE PARADE
Sunday, June 26, 2022, 11 a.m. to 3 p.m., Fourth Avenue, Downtown Seattle
UW Medicine is a proud sponsor of Seattle Pride Parade.
Due to COVID-19 restrictions, this year we are limited to 200 participants, and we will fill the spots on a first-come, first-served basis. If you sign up after we have reached capacity, we will add you to a waitlist. Participation in the parade will be limited to UW Medicine employees only (no family and friends). Because of this, please sign up only if you know you will attend. Masks will be provided for all participants and will be strongly encouraged. All participants will need to provide proof of vaccination or a negative COVID-19 test within 48 hours of the parade.
The 2022 Seattle Pride parade will feature the participation of some of Seattle's most beloved brands and businesses, community groups, and civic leaders. The parade route will have alcohol gardens for attendees ages 21 and up and a designated non-alcoholic space for all ages. Seattle Pride is about inclusiveness: all ages are invited to join in on watching the parade.
Please RSVP to let us know that you're interested in volunteering and/or participating. All participants will receive a UW Medicine Pride t-shirt (while supplies last).
Trans Pride
Save the Date: Friday, September 2, 2022
Trans Pride Seattle is an annual event organized by Gender Justice League in association with local organizations who support the Seattle-area trans and gender diverse community. Supporting organizations for Trans Pride Seattle from past years include (but are not limited to) the GBSA, Pride Foundation, Gay City Health Project, and GLEAM (LGBTQ Microsoft Employees).
Trans Pride Seattle is open to everyone who believes that trans and gender diverse people deserve to live our lives free from violence, discrimination, stigmatization, poverty, hatred, rejection, medical abuse and neglect, and mental pathologization. We encourage the participation of groups, organizations, and individuals in the trans and gender diverse community and those offering services directly to our community.
Department initiatives
LGBTQ+ Council
Our LGBTQ+ Council works year round to find ways to support, retain and provide opportunities for career advancement and leadership training for LGTBQ+ faculty/staff/trainees; examine conditions of employment such as compensation and work environment, and find ways to prevent harassment, and improve the climate in the department; and increase the visibility and accessibility of LGBTQ+ staff/faculty/trainees in the department.
The LGBTQ+ Council is currently accepting applications for membership.
All members of the Department of Medicine are welcome to indicate their interest by June 8th.
Our work
Our faculty strive to promote LGBTQ focus in medicine and care for the LGBTQ community.