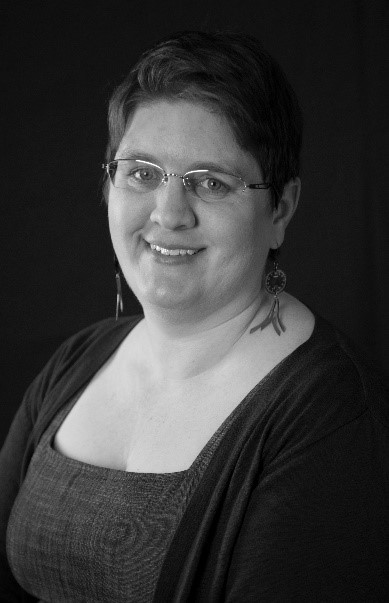 July 29, 2020
Staff Spotlight: Alicia Schofield
Our July Staff Spotlight is on Alicia Schofield, Public Information Specialist
Scroll for more

Back to top
While her title may be Public Information Specialist, General Internal Medicine's Alicia Schofield is not limited to just one specialty.
Beginning with earning her master's degree in Library and Information Science (from the University of Illinois–Urbana-Champaign), Alicia branched out and put her knowledge and training to use in careers all over the map outside of libraries:
"Historical interpreter, bread baker, writing tutor, salesperson, and freelance copy editor," says Alicia. "Just prior to moving to Seattle from my native Illinois, I supervised book digitization for a satellite location of Internet Archive."
Alicia has focused her career in non-profits and was drawn to the UW's mission to create a better world. Joining the Department of Medicine 4.5 years ago, Alicia was initially hired to assist GIM faculty with pre-award grant administration at Harborview Medical Center and UW Medical Center – Montlake. As the division's need's evolved, Alicia evolved her specialty to meet it.
As the department and division began prioritizing their web presence, Alicia volunteered to take the lead. She now also manages the content of the GIM website and Twitter feed (@UW_DGIM).
"Alicia is key to helping our faculty and grant staff prepare our [grant] submissions," says Alicia's supervisor Kari Black. "She keeps us on track and on schedule and is always up to date on the latest changes. Alicia is always willing to step in where needed and offers her wisdom and humor along the way.

She has been a huge help getting our division website updated and looking good and also follows our faculty successes and highlights important news on our Twitter feed. She is always 'in the know' and keeps us up to date."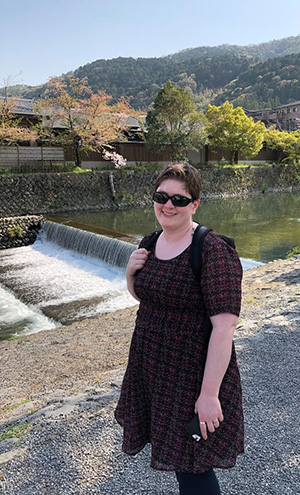 Outside of the UW, Alicia's personal interests are just as varied as her professional interests. She is an enthusiastic fan of spicy food, musical theater, over-the-top action movies, ("My favorite action stars are Charlize Theron, Dwayne Johnson, and Mahesh Babu").
She also collects world currency featuring squirrels and occasionally makes balloon animals for family parties and volunteer events.
"One secret of balloon artists is this," shares Alicia. "Most balloon animals that only use one balloon are just a variation of the classic dog shape. Using the same method that I use to make a dog, I can offer a child a choice between, for example, a dog, cat, giraffe, or alligator by simply varying the proportions of the body parts."