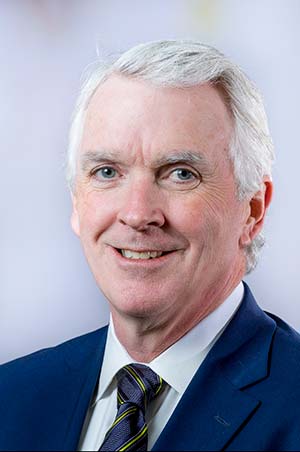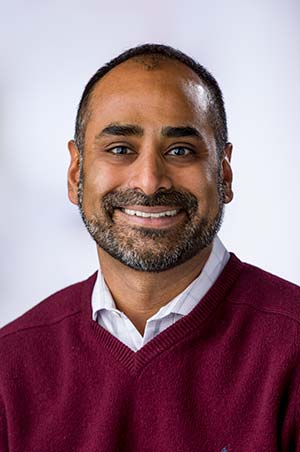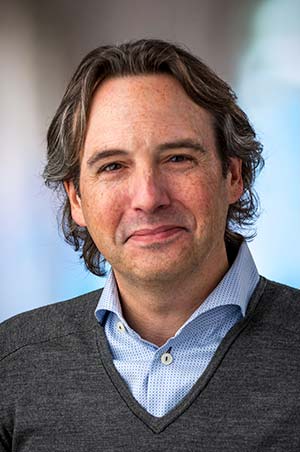 September 9, 2022
Expanding immune therapy targets
A transformative $78M gift to establish a new precision oncology institute will accelerate the future of cancer research.
Scroll for more

Back to top
A transformative $78M gift to establish the Stuart and Molly Sloan Precision Oncology Institute - the largest single gift in Fred Hutch's 47 year history – will accelerate center's leadership in the future of cancer research. It will also help more researchers capitalize on the deep knowledge of the immune system and immunotherapy.
"Fred Hutch has this incredible history in immunotherapy, and now we're committing and deepening our background and track record in precision oncology to bring these two areas together," said Dr. Thomas Lynch, president and director of Fred Hutch.
Fred Hutch pulmonologist Dr. Viswam Nair, who joined the center a few years ago, agrees. "I came here to learn about immunology and apply that to my research," he said. "I think about the Hutch not only as a cancer center, but as an infectious disease center. Not a lot of cancer centers have that dual mission. Because now immunology is the forefront of tumor treatment, we're uniquely positioned."
There's a lot of potential to make immunotherapy more personalized, said Hutch pulmonologist Dr. McGarry Houghton, who studies lung cancer and leads the center's Lung SPORE. Houghton also studies the role of the immune system in cancer. "What we're trying to get at is how you would use immune therapies to target individual cancers," he said. For the most part, immunotherapies currently on the market don't take into account unique mutations.