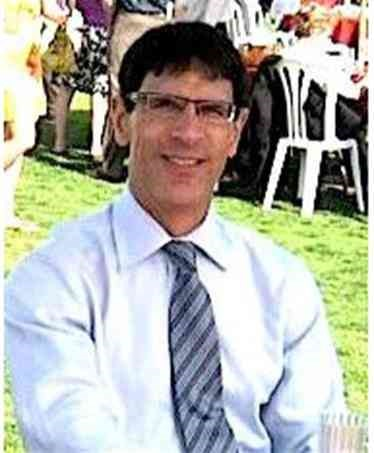 February 15, 2023
Eric Sasso M.D., affiliate associate professor (Rheumatology) passed away on January 22, 2023.
Scroll for more

Back to top
Eric Sasso M.D., affiliate associate professor (Rheumatology) passed away on January 22, 2023.
Eric grew up in San Diego and obtained his A.B. degree in Biochemistry at Harvard University and his MD at UCSD. He completed his internship and residency at McGill University Hospital in Montreal and began his combined clinical and laboratory-based research fellowship at UW in 1984.
Eric's research under the guidance of Mart Mannik explored the role of immunoglobulin heavy chain sequence diversity in rheumatoid factors and their relationship to immunoglobulin-binding to proteins in bacteria.  His studies of rheumatoid factors lead him to explore a variety of issues, including the relationship between hepatitis C virus infection and the genetics of RF production in HCV infection. The results of his studies had significant impact and were published in a variety of journals including the Journal of Immunology, the Journal of Experimental Medicine, and the Journal of Clinical Investigation. His investigations also led to productive collaborations with investigators both across Seattle and across the globe.  He assumed the role of assistant section head of rheumatology at Harborview Hospital where he was active in the rheumatology clinics while conducting research.
After a highly successful career in academic medicine at UW, Eric moved to the private sector in 2004. He worked in several companies including Abbott Laboratories, Crescendo Bio and, most recently, Exai. He continued to make significant contributions to rheumatology including the successful clinical trials for Humira used to treat rheumatoid arthritis and the VECTRA RA blood test used to assess the severity of rheumatoid arthritis.
Eric remained a dedicated UW rheumatology alumnus, attending many seminars, lectures and special events up until 2022. He kept in touch with faculty and other alumni through the support of UW ACR dinners.  At these events, he would reminisce about and reflect on the rigorous and critical scientific thinking he learned from his time in the Division.
Eric Sasso will be remembered not only for his academic contributions to the division, but for his gentle ways, sense of humor and for sharing his appreciation of travel, music and fine dining.