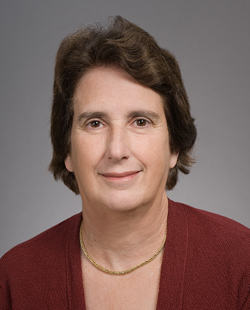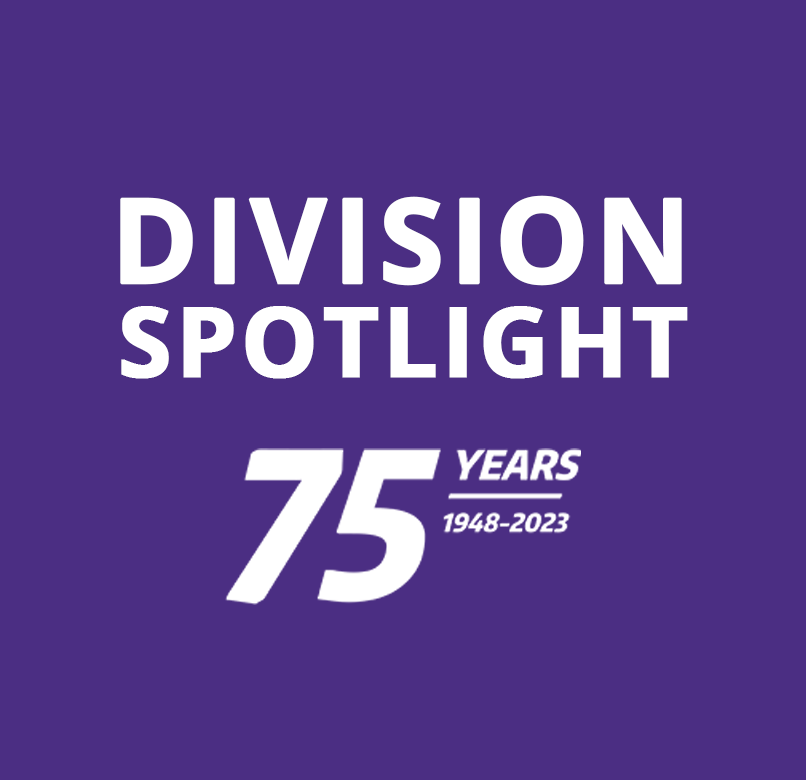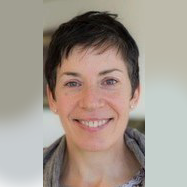 March 8, 2023
Division Spotlight: Hematology
Our Division of Hematology was founded in 1949 by Dr. Clement Finch who led the division until 1981.
Scroll for more

Back to top
The Division of Hematology was founded in 1949 by Dr. Clement Finch who led the division until 1981.  
Celebrating 75 Years
As part of our 75th Anniversary, we plan to spotlight each of our divisions over the course of the year, in the order that they were established. Learn more about our 75th Anniversary on our website.
Currently, faculty are based at the VA Puget Sound Health Care Center, BloodWorks Northwest Research Institute, and Washington Center for Bleeding Disorders (site of our 340B–funded hemophilia program), as well as at University of Washington Medical Center and the Fred Hutch Cancer Center. The division oversees both the hematology and medical oncology programs at Harborview Medical Center.
The Division of Hematology has approximately 45 faculty members and all participate in basic, translational or clinical research. Junior faculty are emerging thought leaders in leukemia and all areas of classical hematology, reflecting the division's commitment to mentorship. More senior faculty are currently presidents of hematology societies; chairs of NIH study sections; councilors at NHLBI, NIH Clinical Center and NIH Center for Scientific Review; leads of prominent national and international clinical studies and data safety monitoring boards (DSMBs); and associate editors and editorial board members of prominent journals.
The Hematology division is one of the 2-3 most prominent nationally. Eleven of the 62 past Presidents of the American Society of Hematology trained in our hematology-oncology fellowship program or are UW faculty. Our faculty members have major impact on blood and blood cancer research, patient care, and training the next generation of hematology investigators and physicians.
Education and Fellowship Training
We are passionate about educating young physicians and scientists.
Nearly all faculty and senior fellows participate in the medical student hematology course (Blood and Cancer) or teach in basic science department courses.
Our Hematology-Oncology Fellowship Training Program provides a rich and diverse educational experience. The division was also awarded a Hematology-focused fellowship training award by ASH in June 2022 which will fund one hematology fellow per year for 3 years of training for the next five years. Also, the Division was awarded a coagulation-focused fellowship training program by the National Hemophilia Foundation (2018 onward).
Our NHLBI-funded T32 Research Training Program is funded through year 50 and is the longest-running T32 nationally. All MD fellows graduating in the last 8 years continue in academic medicine or industry, well over twice the national average.
The VA-ECHO for the Northwest Network (VISN20) program delivers hematology CME content and peer to peer educational outreach to VA providers regionally and nationally.
We also have continued a 50-year tradition of hosting Blood Club, a social and education event three times per year that provides collegial networking connections between academic and community hematologists.
Clinical programs
The division is home to several clinical programs that provide specialized care for patients with diverse hematological conditions. As a tertiary referral center, we are expert at the diagnosis and therapy of rare, as well as more common, blood system disorders. 
Specialty Clinics
Our faculty have directed pediatric to adult transition programs for marrow failure, hemophilia and sickle cell anemia.
Our hematology genetics clinic is one of only a few clinics nationally that defines and tracks inherited (germline) disorders of blood cell production and their evolution of MDS and leukemia.
Over the last few years, our faculty have established a high intensity treatment unit (HIT) for the efficient outpatient treatment of leukemia, including induction therapies. We are a regional/national referral center for leukemia.
We also are the referral site for MDS, myeloproliferative neoplasms, porphyria, thalassemia, and diagnostic dilemmas within hematology.
Washington Center for Bleeding Disorders
The Washington Center for Bleeding Disorders (WACBD) is a federally funded Hemophilia Treatment Center that was established in 1974. With UW faculty directors and providers, the WACBD is a nationally recognized resources for medical care, education and research for inherited bleeding disorders.
BloodWorks Northwest
Hematology faculty are leaders and contributors within BloodWorks Northwest (previously known as Puget Sound Blood Center), an independent, non-profit organization that provides, lifesaving blood supply to 95% of hospitals in the Pacific Northwest.
Research
Our faculty have contributed to the current understanding of the mechanisms of hematologic conditions and have helped develop innovative therapies. Faculty members collaborate within UW and have adjunct appointments in the UW Departments of Biochemistry, Pathology, Genome Science, and Bioengineering, as examples. They also collaborate with national and international colleagues.
Stem Cells
Hematology faculty co-direct and are members of the UW Institute for Stem Cell and Regenerative Medicine (ISCRM). ISCRM is a center of discovery linking a pioneering past to a future of profound possibilities.
Hematology faculty lead many studies of the fundamental biology of hematopoietic stem cell (HSCs) and mechanisms by which blood cancers arise and develop.  Among the successes, a hematology faculty member has created human iPSC (induced pluripotent stem cell) models of hematological disorders, leading to new insights into how myelodysplastic syndrome (MDS) evolves to acute myeloid leukemia (AML).
Our investigators have also determined how hematopoietic stem cells are retained in the bone marrow environment and can be mobilized to peripheral blood to allow transplantation. In addition, Hematology division researchers have quantitated the number of stem cells, estimated how fast they replicate and self-renew, and studied how they contribute to blood cell production.
Leukemia
Our investigators have an established history of studying acute myeloid leukemia (AML). Milestones include redefining the criteria for diagnosing AML, leading to better understanding of the clinical progression of MDS to AML, and showing that adults receiving intensive AML chemotherapy can be treated safely as outpatients and not necessarily require long hospital stays.
We have also identified the impact of measurable residual disease (MRD) in AML as a practice-changing clinicopathological correlate to guide decision-making for patients undergoing allogeneic stem cell transplantation. Likewise, studies of acute lymphocytic leukemia are defining new approaches to patient care.
Bleeding
Several studies conducted by our faculty have advanced our understanding of hemophilia and related bleeding disorders.
Our faculty are leaders in the My Life, Our Future program, which genotyped over 11,000 individuals with hemophilia across the U.S. Hematology investigators and perform genetic testing and analysis and manage the Research Repository. This allows researchers to solve unmet needs in patients with hemophilia, including understanding inhibitor development, quantifying bleeding severity, and identifying new therapeutic targets. Investigators have also studied long-acting factor VIII and IX products, a bispecific antibody mimicking factor VIII activity, and gene therapy, revolutionizing care for patients with hemophilia.
Hematology investigators have been leaders in the study of platelets and how they prevent bleeding. Our faculty members have defined the physiology of immune thrombocytopenic purpura (ITP) and its response to thrombopoietin (Tpo)-mimetics, providing a new and effective therapy for this disorder. In addition, they have developed techniques for platelet storage, determined the number of platelets required prevent bleeding, and developed ways to assure platelet transfusion is efficacious.
Clotting
To improve understanding of causes and treatments for thrombosis (blood clots), our investigators at the BloodWorks Northwest Research Institute have developed models of thrombosis, including stroke, and have determined why acute brain injury leads to disordered blood clotting and thrombosis.
Hematology faculty have cloned and characterized important clotting molecules such as the platelet adhesion receptor glycoprotein Ib and discovered several new ligands for the receptor. With bioengineering colleagues, they have studied how clotting happens in high flow thus simulating clotting events in arteries, and have especially focused on the role of von Willebrand factor in arterial and microvascular clotting, including in sickle cell anemia. In addition, hematology faculty have assessed the efficacy of and develop strategies to optimally use of novel anti-thrombotic drugs  
White blood cells and inflammation
Hematology faculty have identified adhesion receptors on leukocytes (white blood cells) and endothelial cells (blood vessel wall) and demonstrated their role in inflammatory and immune reactions.
Red blood cells and anemia
Faculty have studied how red cells are formed and have provided insights into why anemia occurs. We have defined blood groups, improved crossmatching, and determined the consequences and therapies for iron overload.
A hematology faculty showed that fetal hemoglobin can be reactivated by stress, including with chemotherapy such as hydroxyurea. This work led to strategies to reactivate fetal hemoglobin to ameliorate beta thalassemia and sickle cell disease.
Other research interests and accomplishments
Our division has aided in improving systems-based patient care delivery. The methods developed for assuring optimal hematology care within hospitals have become standards nationwide.
A hematology faculty member expert in T-cell leukemia/lymphoma established a national patient support group and research funding foundation for this and related disorders.
Hematology faculty members have developed paradigms to care for individuals with HIV lymphoma.
Faculty members have been key to research activities at the Uganda Cancer Institute and have been responsible for training hematologists at that site.
Faculty are defining the barriers to clinical trial enrollment among underserved and ethnically diverse populations. Others study the financial toxicity of blood cancer care.
Leadership